POOBAH- New Album Coming soon
Poobah Shows!! Come Party With Us!!
POOBAH Rocks the Party at the Willow Berry Farm/Showcase Band at 6pm Displays, Music, Vendors
MARYLAND DOOM FESTIVAL 2021 (Halloween weekend)
Tickets available at Maryland Doom Fest.com Thursday, Friday, Saturday, Sunday With over 30 Bands in 4 Days of rockin'. POOBAH appears on Halloween Night
POOBAH rocks Outside in Russell, Pa. at Annual Event Get your Poobah
I       
Hi everybody, We wish you the best.
Music helps many people feel better and     
  Peace to you in 2021 . We hope to see you soon.
Latest POOBAH CD is available Now!
"Evolver/Revlove"  Email us at discrock@yahoo.com   , to get Ordering Info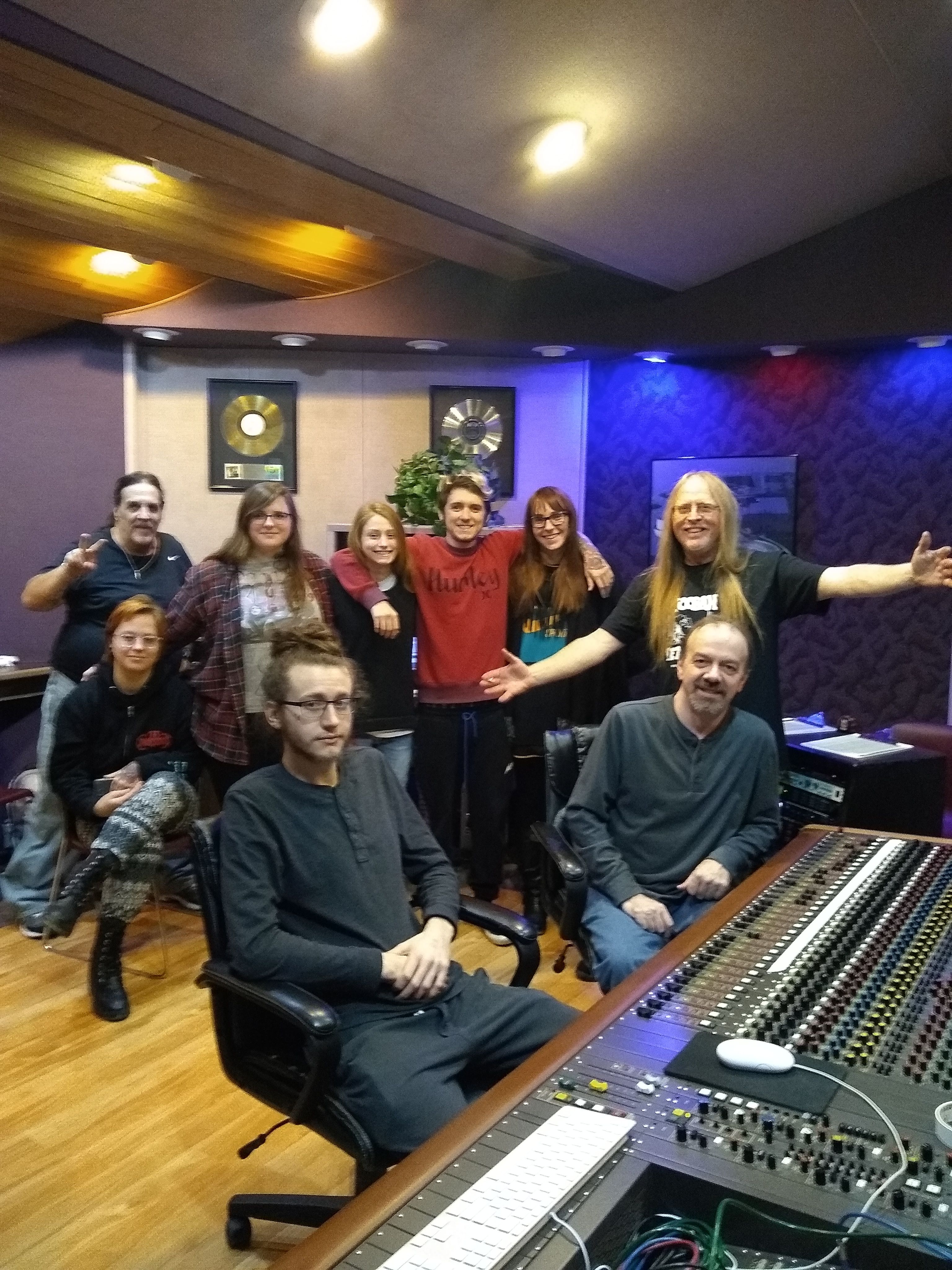 Making Albums at The Recording Workshop, Massieville,
UPDATE On New Release:
How cool, MONSTER MAGNET Album "A Better Dystopia" is now out worldwide, with a Cover of a POOBAH song, Mr Destroyer.
Written by Poobah guitarist Jim Gustafson., the song originally appeared on the Poobah album "Let Me In". We think this is great, and that Monster Magnet did a terrific job covering the Poobah song.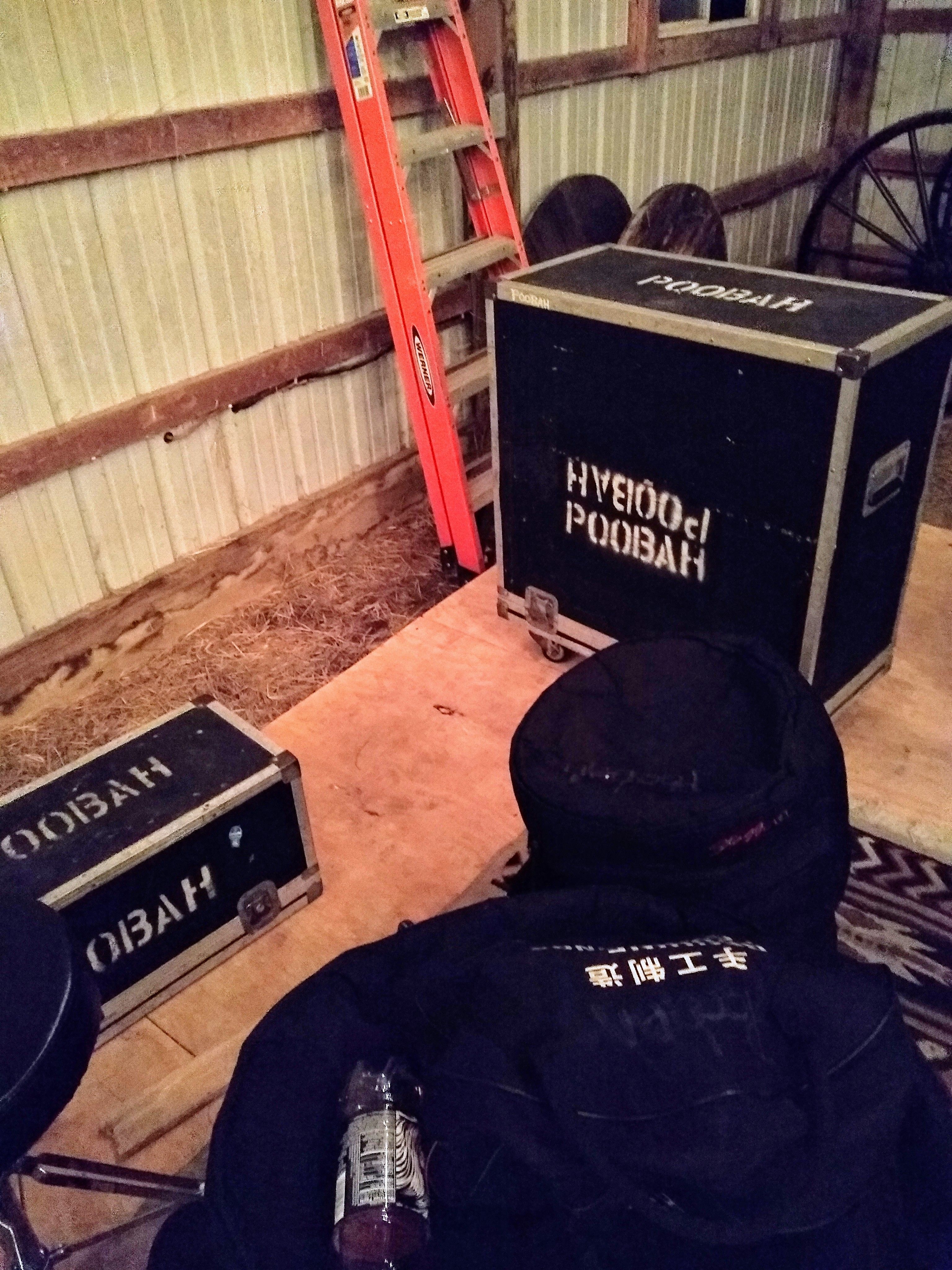 ....................
......................................
.....
.
..........
Saturday, JULY 3rd, 2021
POOBAH in Busti, New York area (Russell,Pa)
Annual Party   Music at 7pm
Outdoor Event..................................................
Friday, July 9, 2021 Marlinton Inn presents POOBAH 10pm
Marlinton,West Virginia    Outdoors...........
Saturday, July 10 Watoga State Park PCHS Reunion with Poobah
Picnic at 2,  Music at 4.......................
Latest Poobah CD Evolver/Revlove, get your copy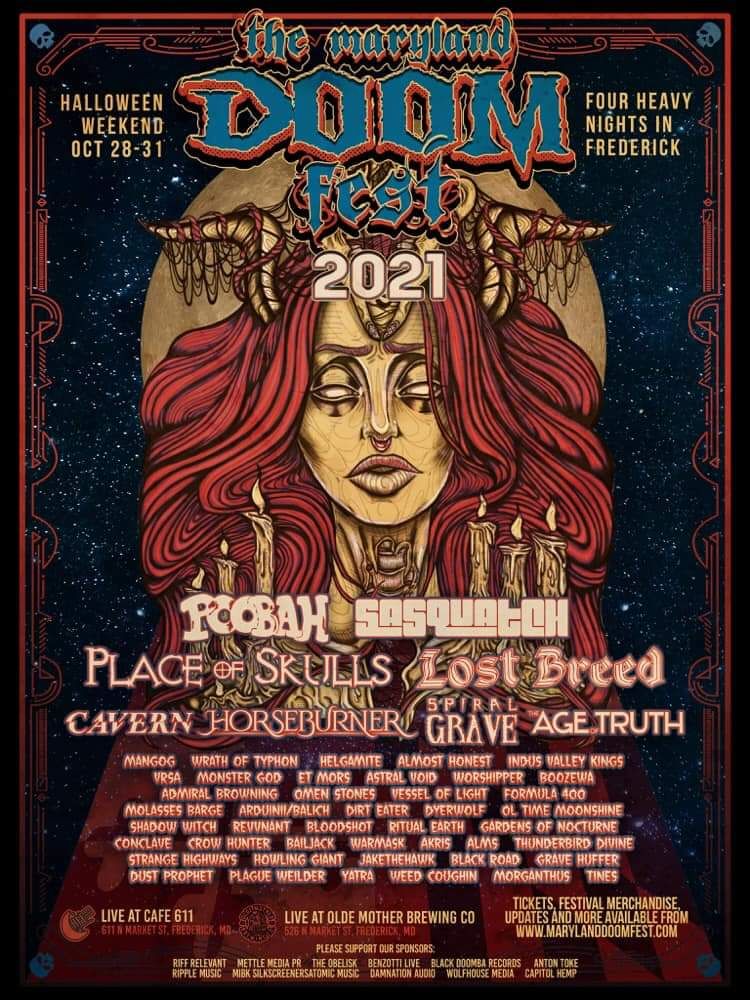 Saturday, JULY 31st
Charlyfest 2021 Daytona
Toledo, Ohio
Outdoor Event...........................................................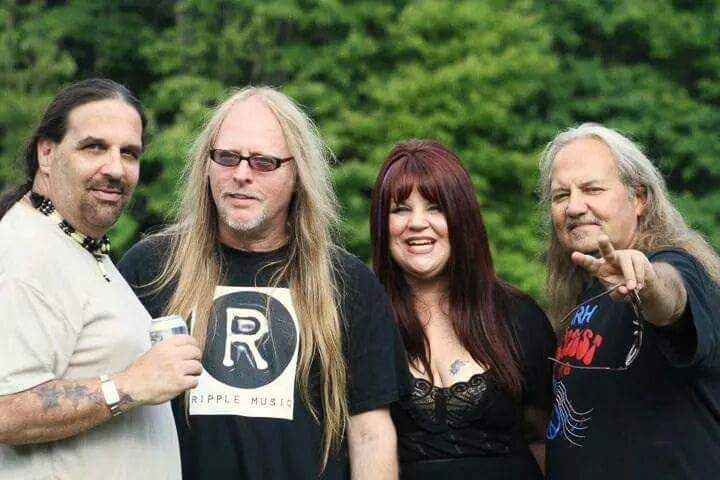 Halloween Weekend 2021
Maryland Doom Festival 
Cafe 611  Frederick, Maryland
over 30 good Bands ,  POOBAH Halloween Night................................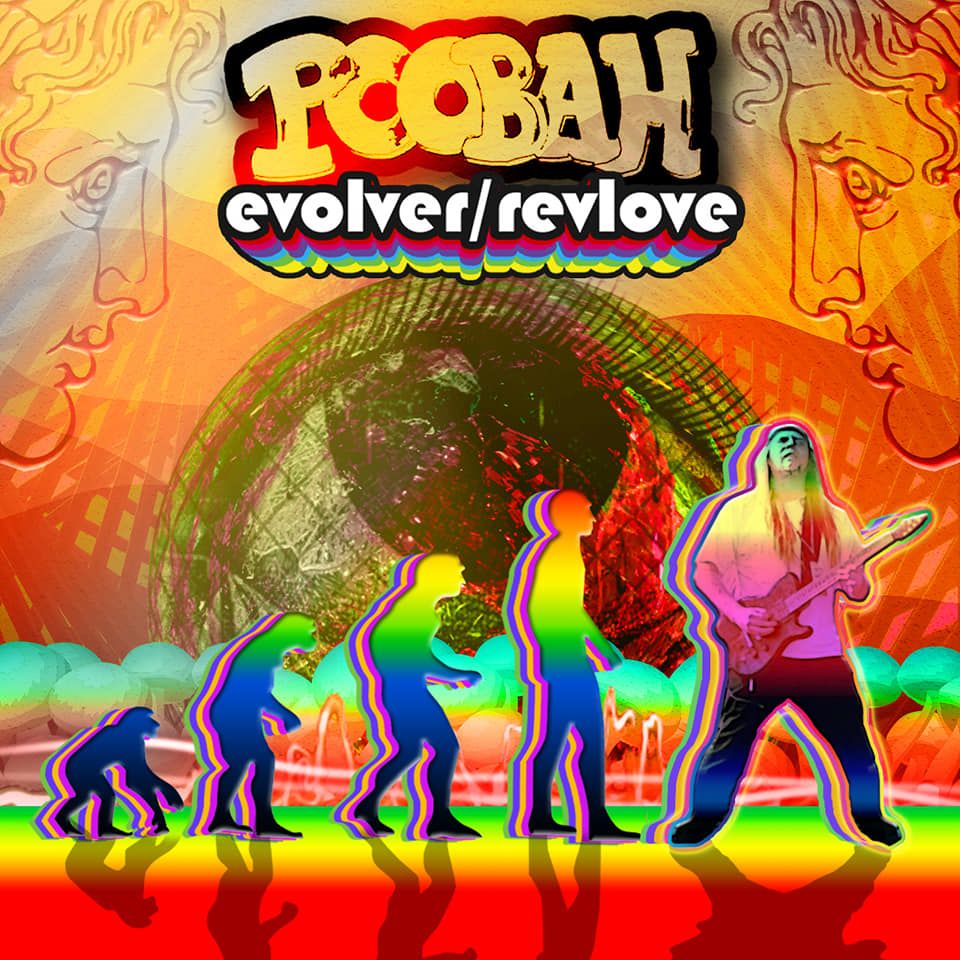 POOBAH has been writing new songs, and playing lots of guitar!
Thanks for all the nice messages from people (Fans & Friends) around the world, we want you to know we appreciate your support of our rock band.
We recently added Poobah Hats , new Poobah Tshirts, Poobah Custom Guitar Picks, and more new Poobah Stickers, Pins, Badges, Posters, 8x10 Photos, just ask for information. We also added new Poobah Glow In The Dark Guitar Picks, now available from us. Check the Store Link here for Prices
or ask us at the Contact LINK here on this SITE.
???? .If you have any questions about Poobah Albums, CDs, Tshirts, or other Poobah Merch,
just send your Message to discrock@yahoo.com
 and We will Contact you back, soon after.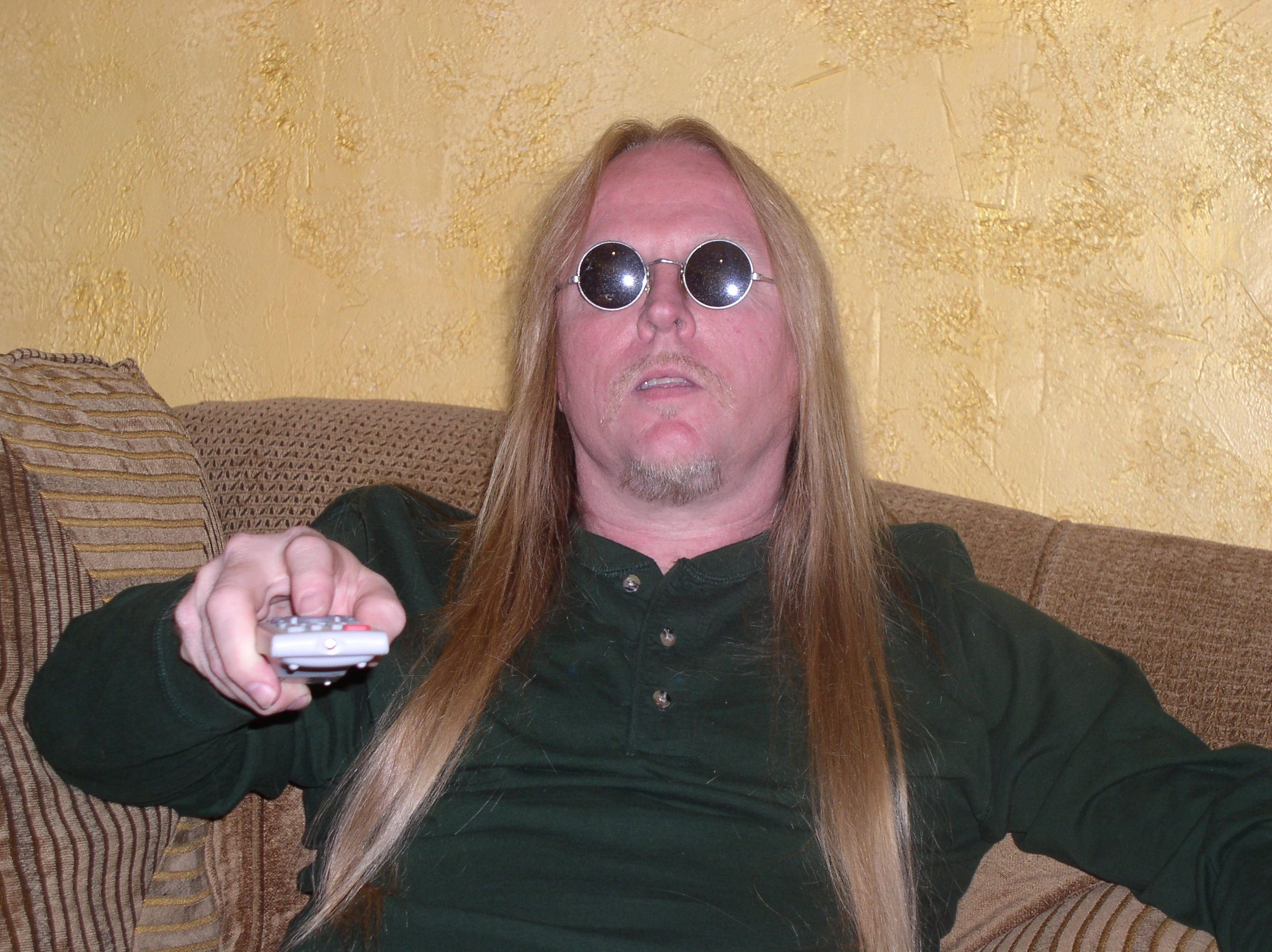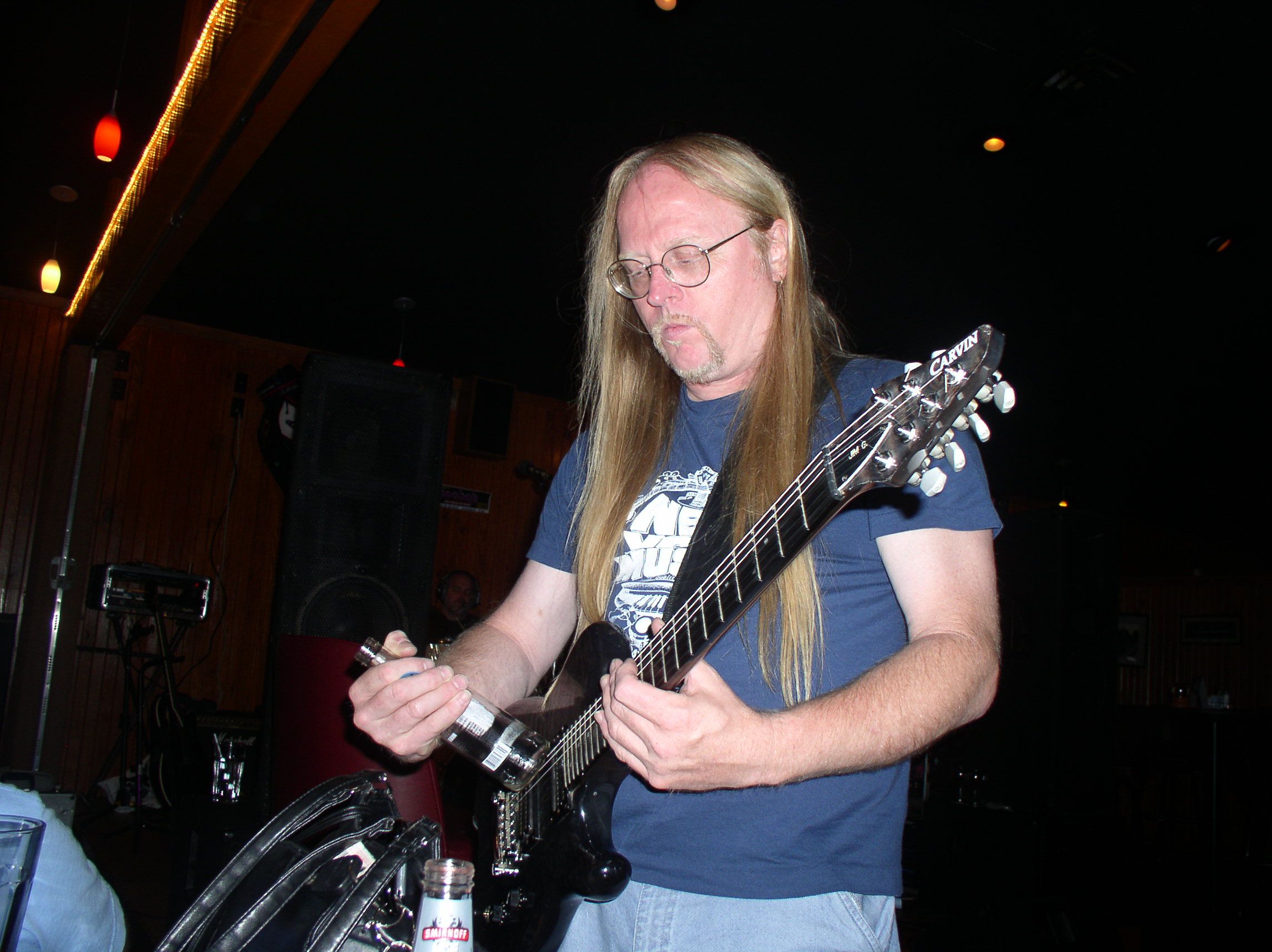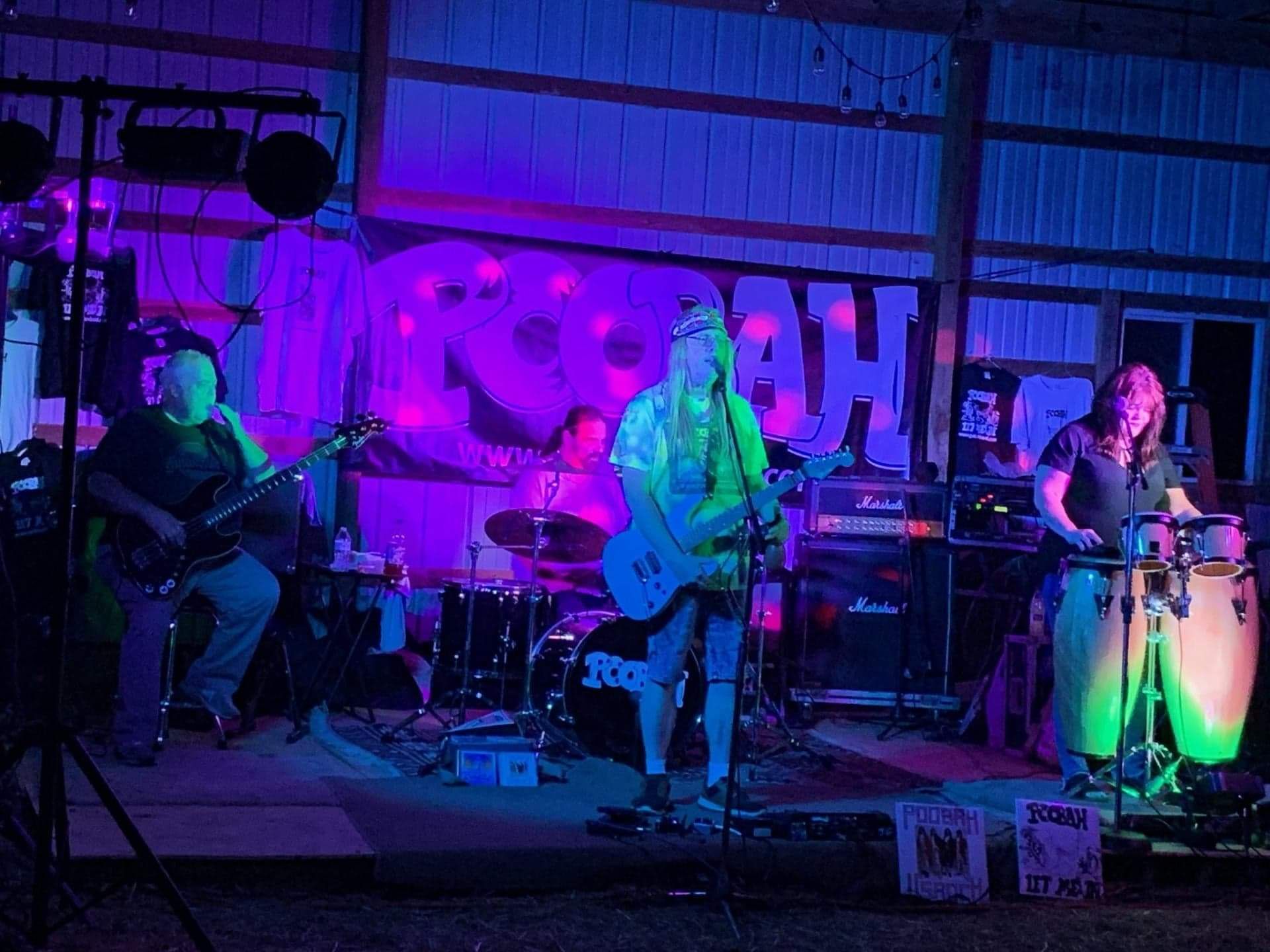 Hello friends!
Welcome to the Official Site of POOBAH.
Yes we sell all 15 Poobah CDs, Vinyl, Tshirts, Hats, Koozies, Badges, Stickers, Posters, Poobah Guitar Picks, Pins, & Magnets are available now.
We just got new black Poobah "Let Me In" Tshirts for 2021
$20 , plus Shipping ($5 in USA).  Hats are $20 plus shipping, 
in Grey or Black with Poobah on the front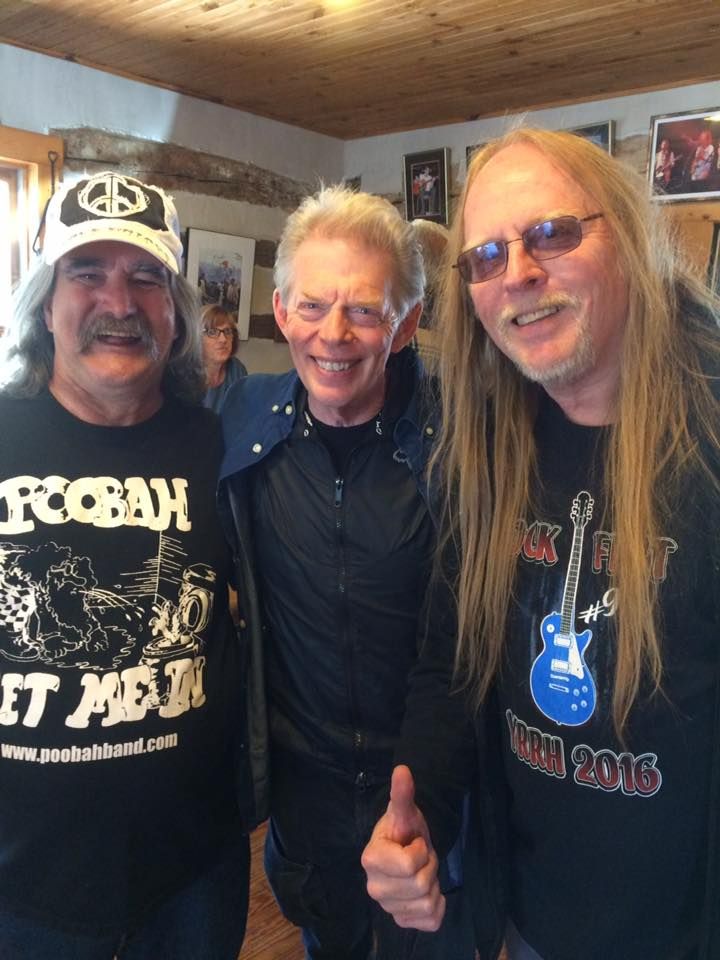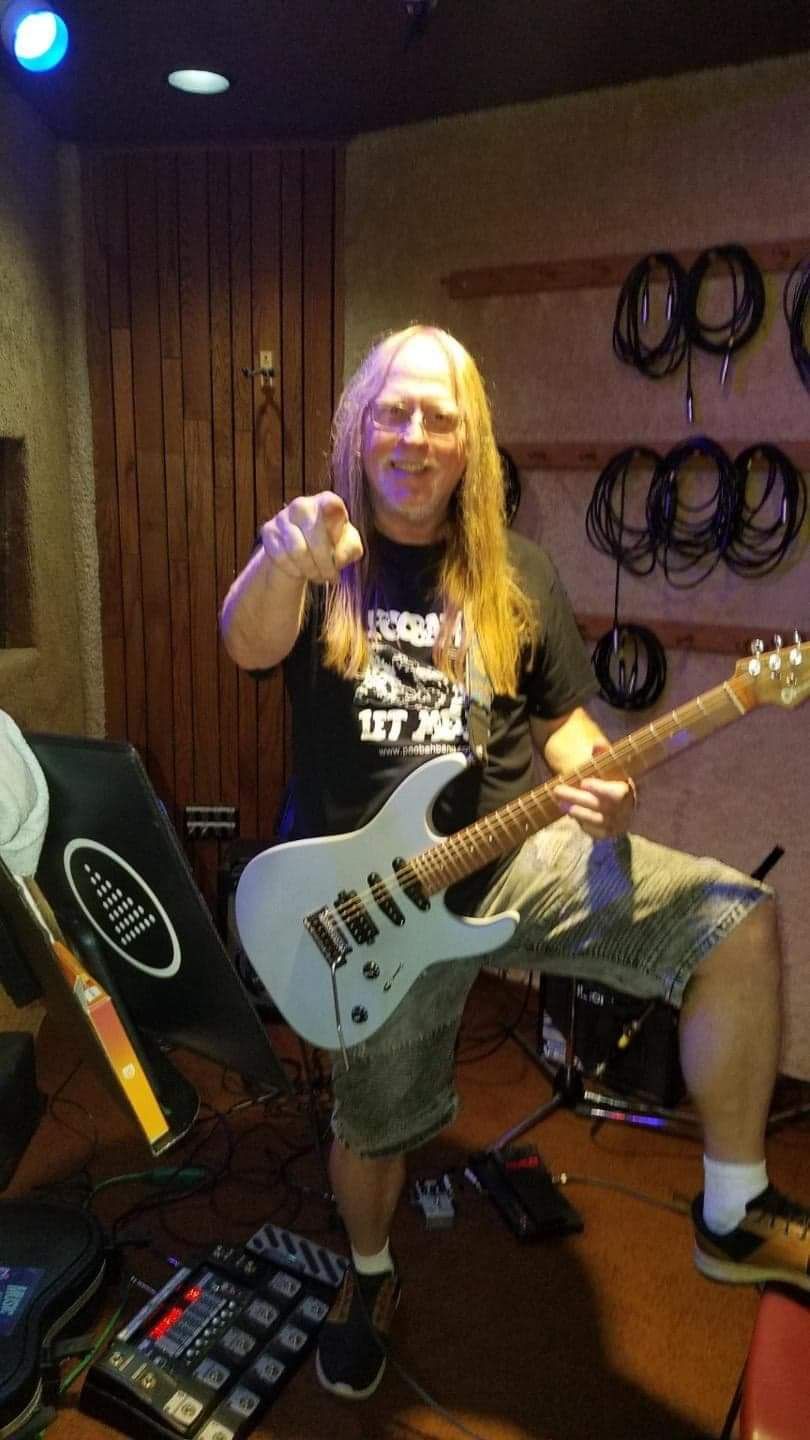 Our rock Band wishes you the best!
//////////////////////////////////////////////////////////////////////////////////
We are announcing our
Brand new for Rock Music Lovers
 Now available, the latest POOBAH
11 song Poobah CD "Evolver/Revlove"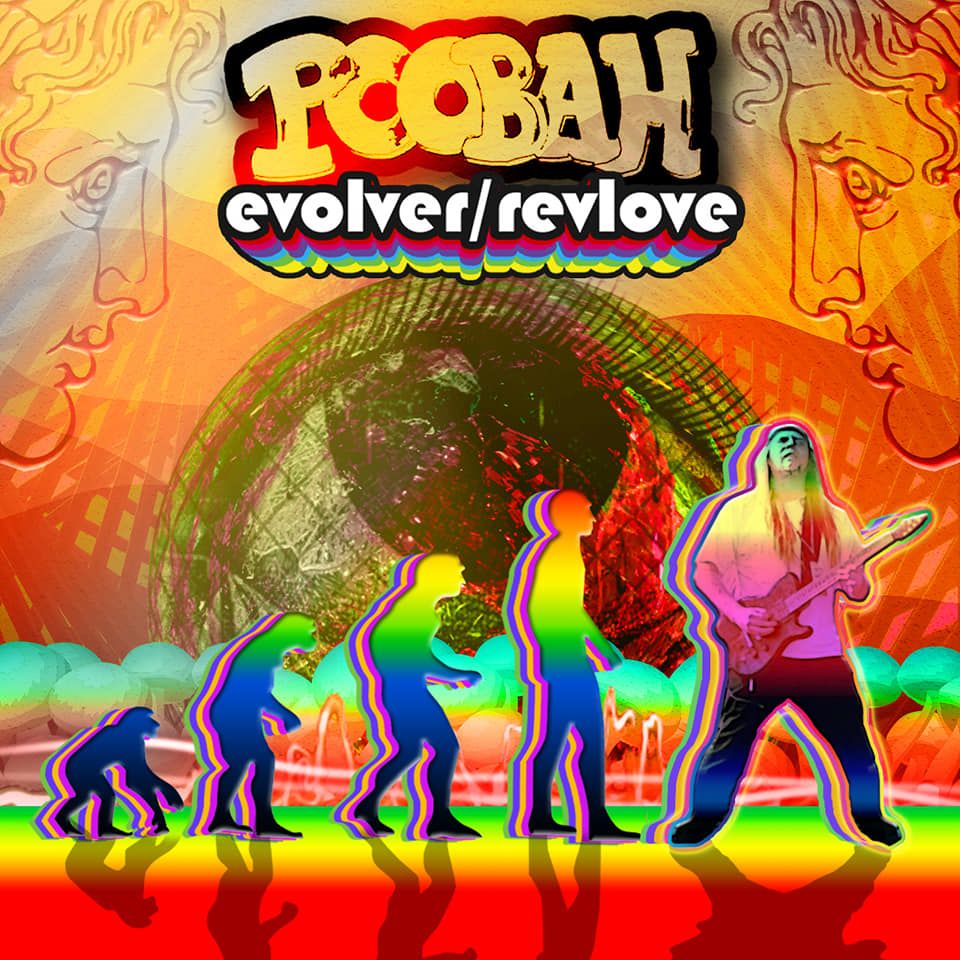 now available . 
To order send an Email message to discrock@yahoo.com
New CD is $15 plus shipping ($5 in USA). Questions? Just Email us.
We have lots of others on the store site here.
Now available to Download in at
 Apple iTunes, Amazon, CD Baby,
Sound Exchange, Pandora, Spotify,
YouTube Music, & lots more.
Also all POOBAH CDs available from the band by Emailing us at
discrock@yahoo.com
We give free Poobah stuff with every order direct from us!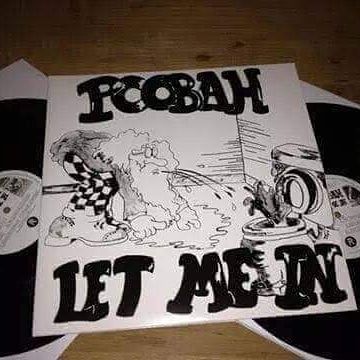 2LP Collectors Edition Vinyl and CD Bonus Edition "Let Me In"
2 Record Set is $36 plus Shipping to you. Free Extra Poobah stuff included, and Autographed if you want.
This Celebrated Collectible Album features  Remastered Audio,  for Superior Sound in Seattle, by Tony Reed at Heavy Head, and a 2nd Album from 1973 Included, of previously Unreleased songs, a very fun listen!
10 Bonus Songs on this 2LP Set, and 12 Bonus songs on the CD Version
Now Available ,and is Back IN Stock!
Contact Link on this Site ,will get us your Message or Email us at discrock@yahoo.com
More New Poobah Vinyl coming soon......
Like the Poobah song says, "Enjoy What You Have".
Welcome everybody! Thank you for Visiting, please stay safe, during this Pandemic.
//////////////////////////////
Want to Hire POOBAH for your Event, Club, Festival, Party?
Just Email us at : discrock@yahoo.com
Any Questions, about POOBAH, Booking, Vinyl, CDs,
Merchandise, Radio Play, other, let us know.
just Email us, and we will get back with you soon.
................................................
GREAT NEWS!!!! 
World famous rock band MONSTER MAGNET is recording a POOBAH song ("Mr. Destroyer") for their new album !
Written by Poobah guitarist Jim Gustafson ,from the album "Let Me In" now available on Bonus CD , 2 Record Set Vinyl Collectors Edition, or Download at all major Services (Apple,Google, Amazon,more).
You can get copies of them here, just send an email to discrock@yahoo.com to order.
HULU has POOBAH now ! The Star of X-MEN, GAME of THRONES, Sophie Turner with a Poobah song in her recent Hollywood Movie !!!
"JOSIE" now on HULU. Also Stars Dylan McDermott, and Val Kilmer's son Jack.
More great NEWS !!! 
 Nick Nolte TV SERIES has POOBAH !  Alright! So cool.
"GRAVES"  Now on HULU , with a Poobah song written
by Jim Poobah Gustafson, in Episode 6 !!!
Nominated for a Golden Globe for this fun Comedy Series GRAVES 
"Enjoy What You Have" is the Poobah song in Episode 6.

(Sorry, Some Shows may have been Rescheduled, some canceled ,
so call any place before driving, to be sure Club is Open ,
during the Pandemic). Poobah hopes to be back out there soon,
playing Live Shows, so see you soon, friends.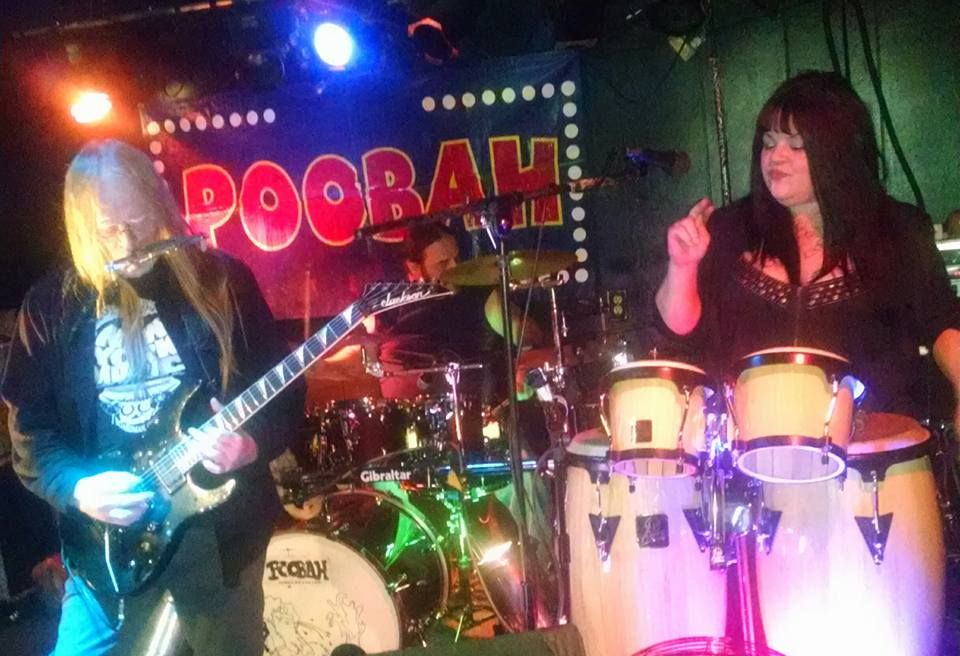 Poobah Fact:
..............Did you know?
(Poobah Guitarist Jim Gustafson played Guitar & wrote songs for an album that was Produced by Jimi Hendrix Bassist Billy Cox in Memphis, Tenn.)  !!!
Look for more upcoming news about this Project .
Did you know? 
................Did You Know? 
Poobah has songs, written by Jim Poobah Gustafson in recent Hollywood Movies with Stars of X-Men, Game of Thrones, Superstore,
American Horror Story, Modern Family, more.
We think this is just awesome !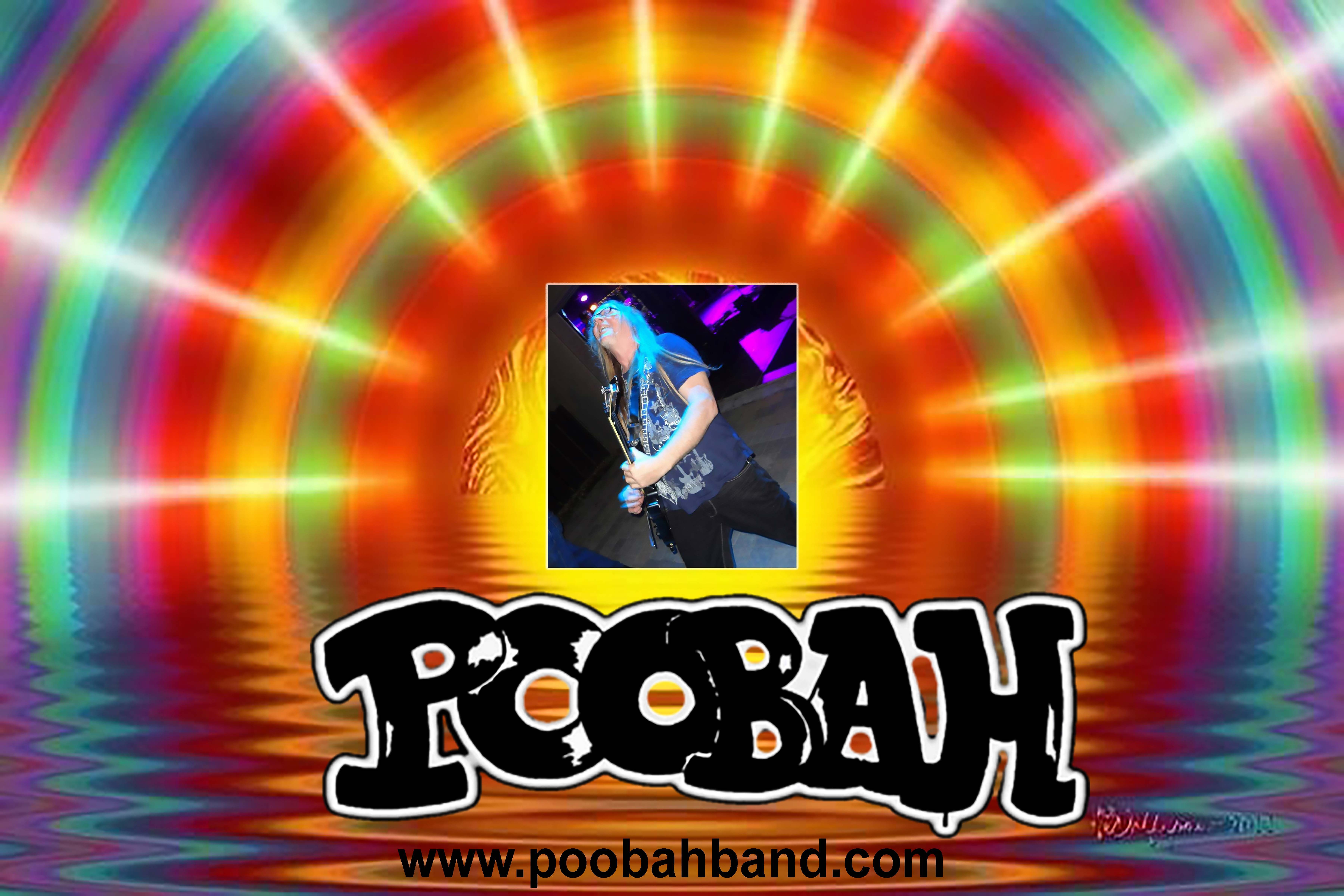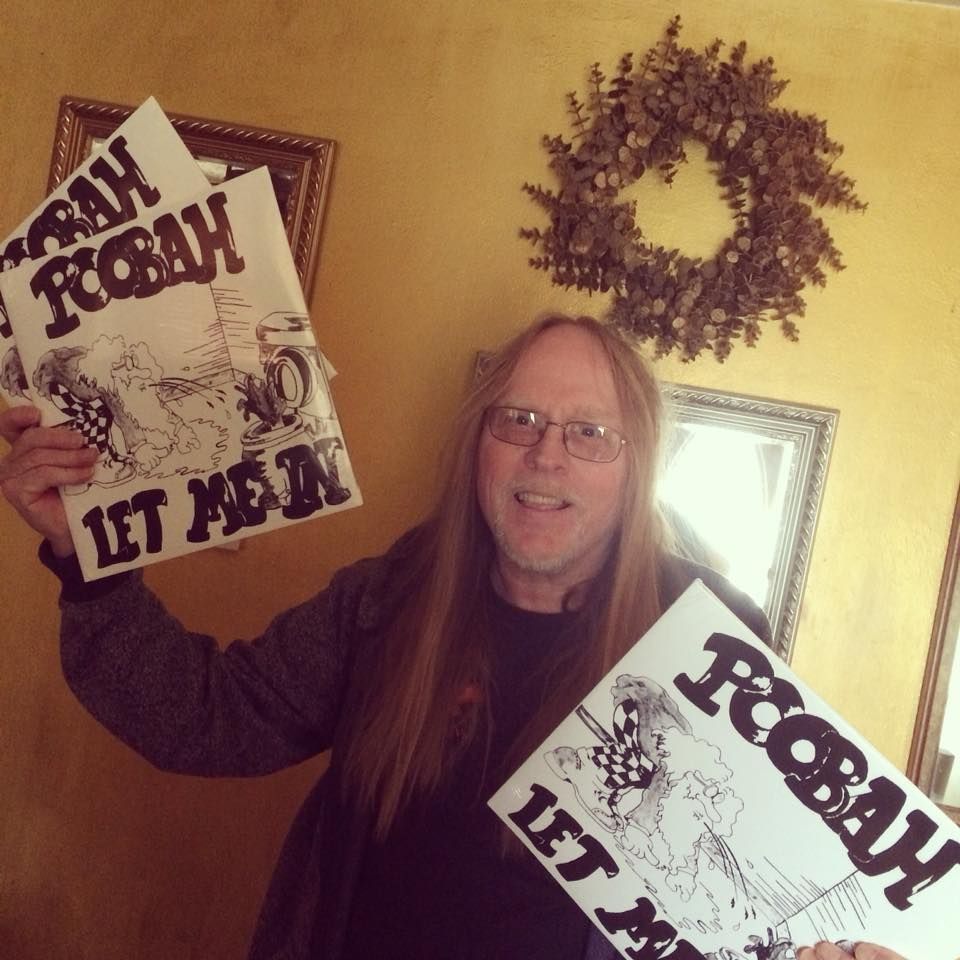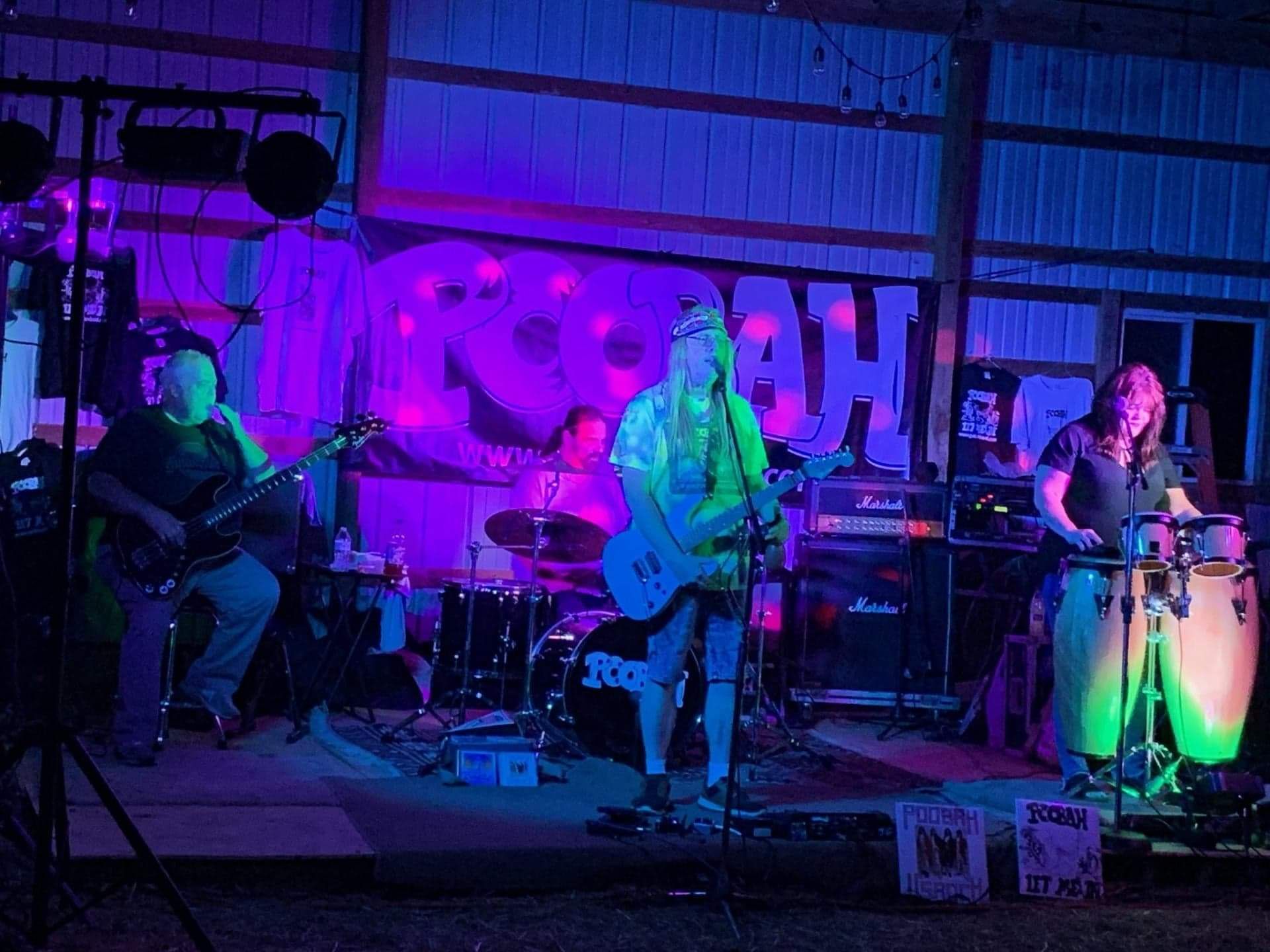 CANTON,OHIO (Canal Fulton) POOBAH Show ! Saturday, March 14th, 2020  8pm
at TOWPATH CAbinn 4462 Erie Avenue NW,Canal Fulton, Ohio 44614  ...
Join us for a great time at The Towpath Cabinn! 
Poobah Merch on sale at the show,  Get your POOBAH CDs, T-shirts, Vinyl, Badges, Custom Guitar Picks, Stickers, more.......................
..........POOBAH rocks MiBOYZ in Pomeroy Ohio (to be Recsheduled)
, Friday, April 3rd, 2020   8pm showtime. Join us for a great time !
Yes we will have new Poobah Tshirts, and a New Poobah CD "Evolver" (Our 15th album) for sale at this show !
........................................................................//////////////////////////
Cleveland Area Show at IGGYS ( to be Rescheduled )
13405 Madison Avenue
Lakewood, Ohio on
FRIDAY, MARCH 27th , 2020    9pm
...................................................................
AMY'S CANDLELIGHT presents POOBAH Saturday, April 4th,2020
734 North State Rt. 2 New Martinsville, West Virginia 26155 9pm
Come party with the band !  ( Notice...To be Rescheduled )
........................................................................
Check our Live Shows Link (Navigation at Top Left)
Alright ! So cool, we love it!
You can Play Poobah on all Jukeboxes Nationwide !
We appreciate your support
........................................................................................
...................Did You Know? 
Poobah has played the Cleveland Rock & Roll Hall of Fame,
a Record 12 Times !  We love it.
Speaking of the Cleveland Rock & Roll Hall of Fame,
Joe Bouchard, Blue Oyster Cult bassist on all their top hits, asked Poobah to be his backup band on some shows. How cool it was to take the stage with him at the Cleveland Rock Hall. Video is on YouTube.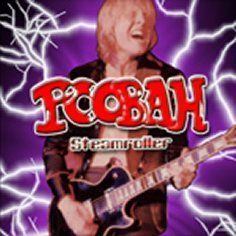 POOBAH is also on Facebook ,Instagram, Twitter, Pandora, Spotify, iTunes, Google Play, Sound Exchange, and WalMart com
Just look for Poobahband and thanks..........................
All Jukeboxes in the USA have POOBAH !  Play POOBAH on your favorite Jukebox Nationwide,  in the USA!
Jim has been recording a brand new POOBAH Album  for 2020 Release,  and it's almost ready.
Jim and Mike recorded 11 new songs for the upcoming new release, called EVOLVER/REVLOVE, coming very soon!!! Recorded at The Recording Workshop in Massieville, Ohio in 2019.
Engineer is Greg Jennings. All songs written by Jim Gustafson aka Poobah. These are some really good songs, and we are excited to get them out soon .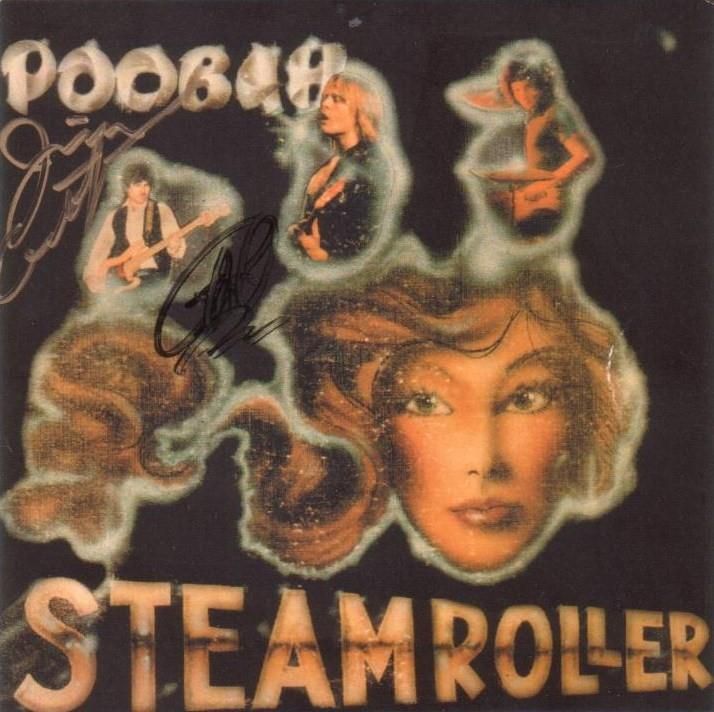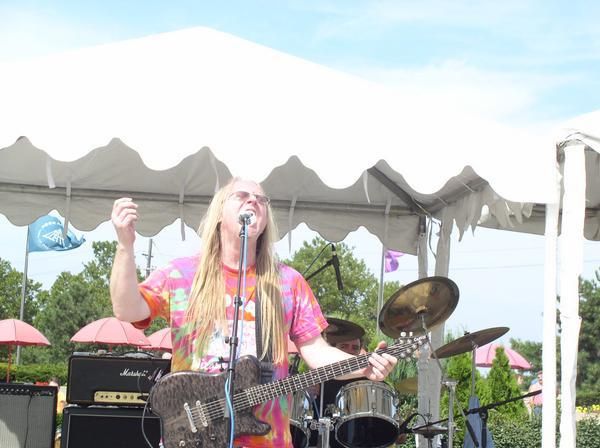 We have new Poobah Tshirts, Glow In The Dark Poobah Guitar Picks, and Badges (Buttons)
Hey music lovers, RIVERS BEND CAMPGROUND LABOR DAY Holiday Jam with POOBAH on Sunday, September 1st ,2019,
located at 1051 St. Rt.144 Coolville ,Ohio 7
POOBAH in the Cleveland,Ohio , Rock n Roll zone,
on Friday, March 27th, 2020    9pm
at IGGYS 13405 Madison Ave Lakewood, Ohio
Chicago POOBAH Show Saturday, July 20th , 2020 at REGGIES Chicago 8pm 4 good bands, Poobah, Dead Flowers, Silent Monolith, Plastic Crimewave Syndicate. Come say hello ! See Shows above Link
New POOBAH Tshirts are here!
see SHOWS LINK ABOVE for more info and more Shows in 2019 and 2020
POOBAH now has 6 Albums on all Touch Tunes Jukeboxes Nationwide! Play us on your favorite places' Jukebox. We love this! Poobah on iTunes, Google Play, Spotify, but get a copy from us on CD or Vinyl, and get some free Poobah stuff with your order!
PANDORA has POOBAH ,also! Check us out...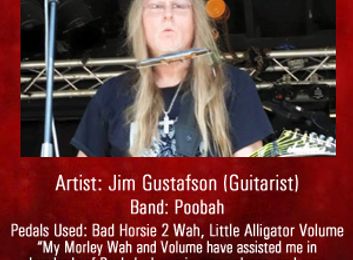 Photo: POOBAH Guitarist/Vocalist Jim Poobah Gustafson uses and Endorses Morley Pedals from Chicago, Illlinois, USA. Fine Guitar Effect Products. Jim uses the Bad Horsie Wah Pedal, and the Little Alligator Volume Pedal.
We appreciate your support of our Rock Band !
(Read down to see info about POOBAH songs written by
Jim Poobah Gustafson, in recent Hollywood Movies
& TV Shows !!!)
 Here's our Latest Guitar Powered Album, BLUE, with Lyrics for the Times we live in ! Almost 72 minutes long !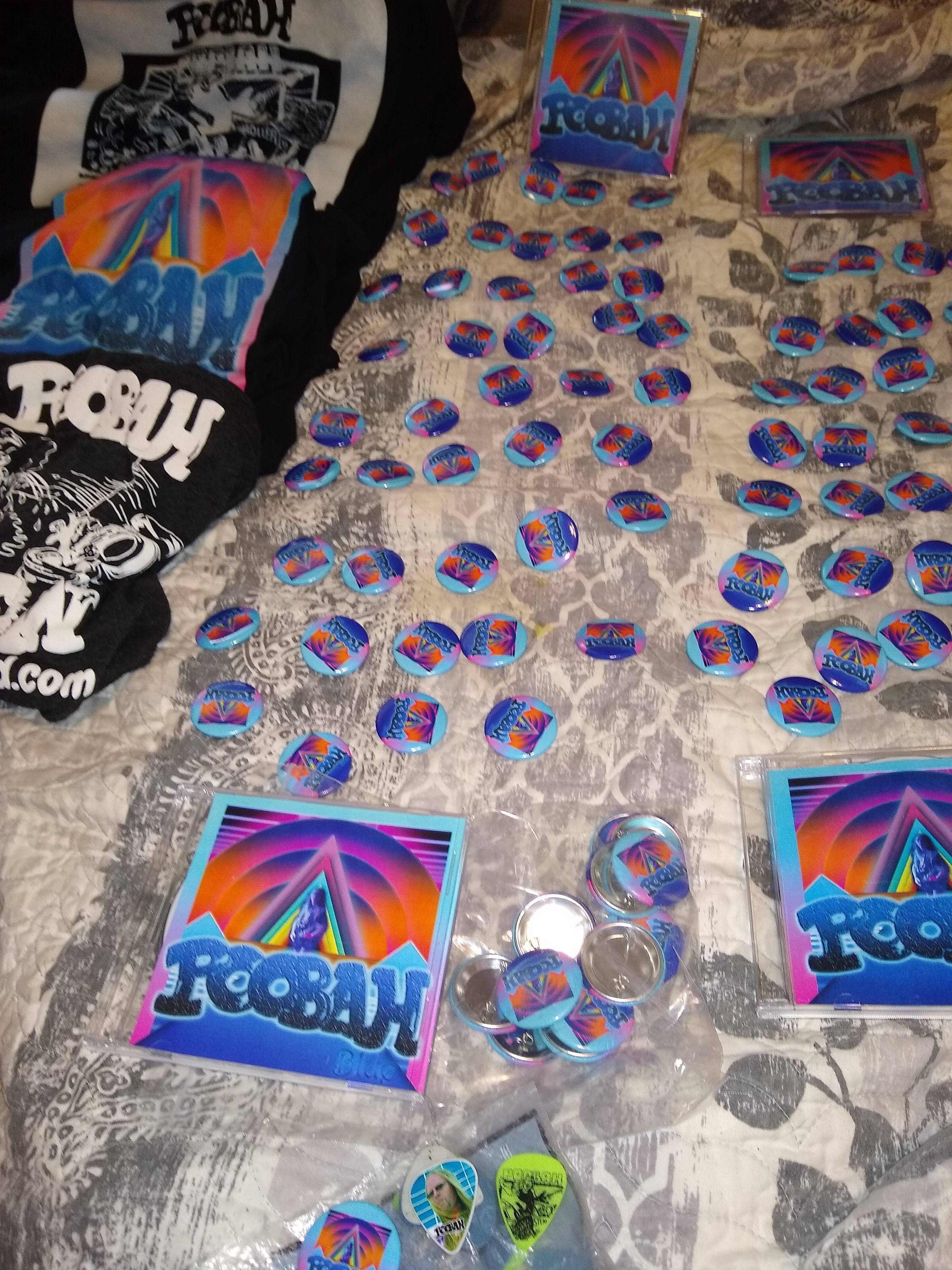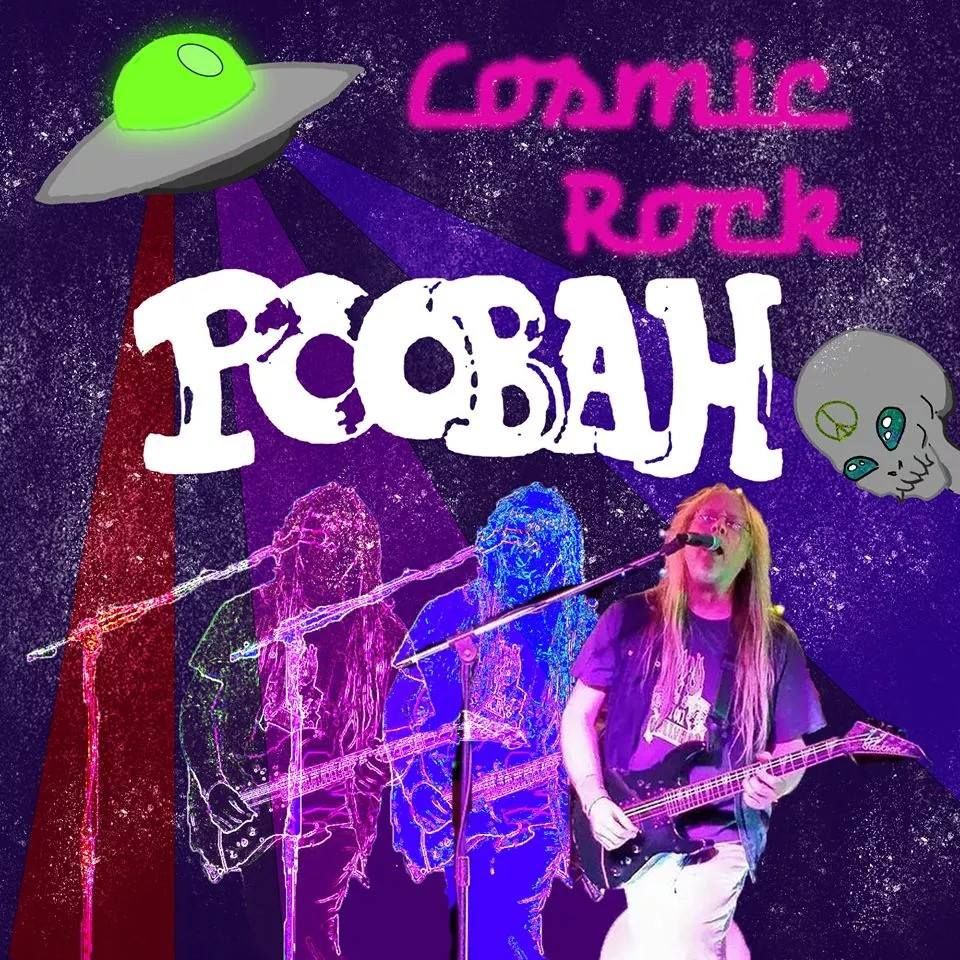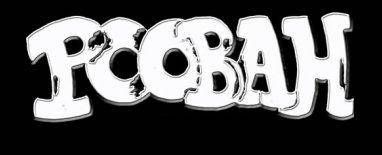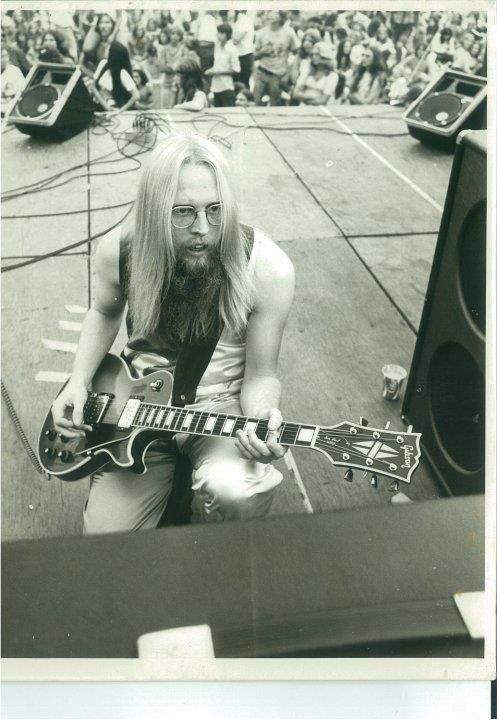 Hey you! SCROLL DOWN TO SEE POOBAH NEWS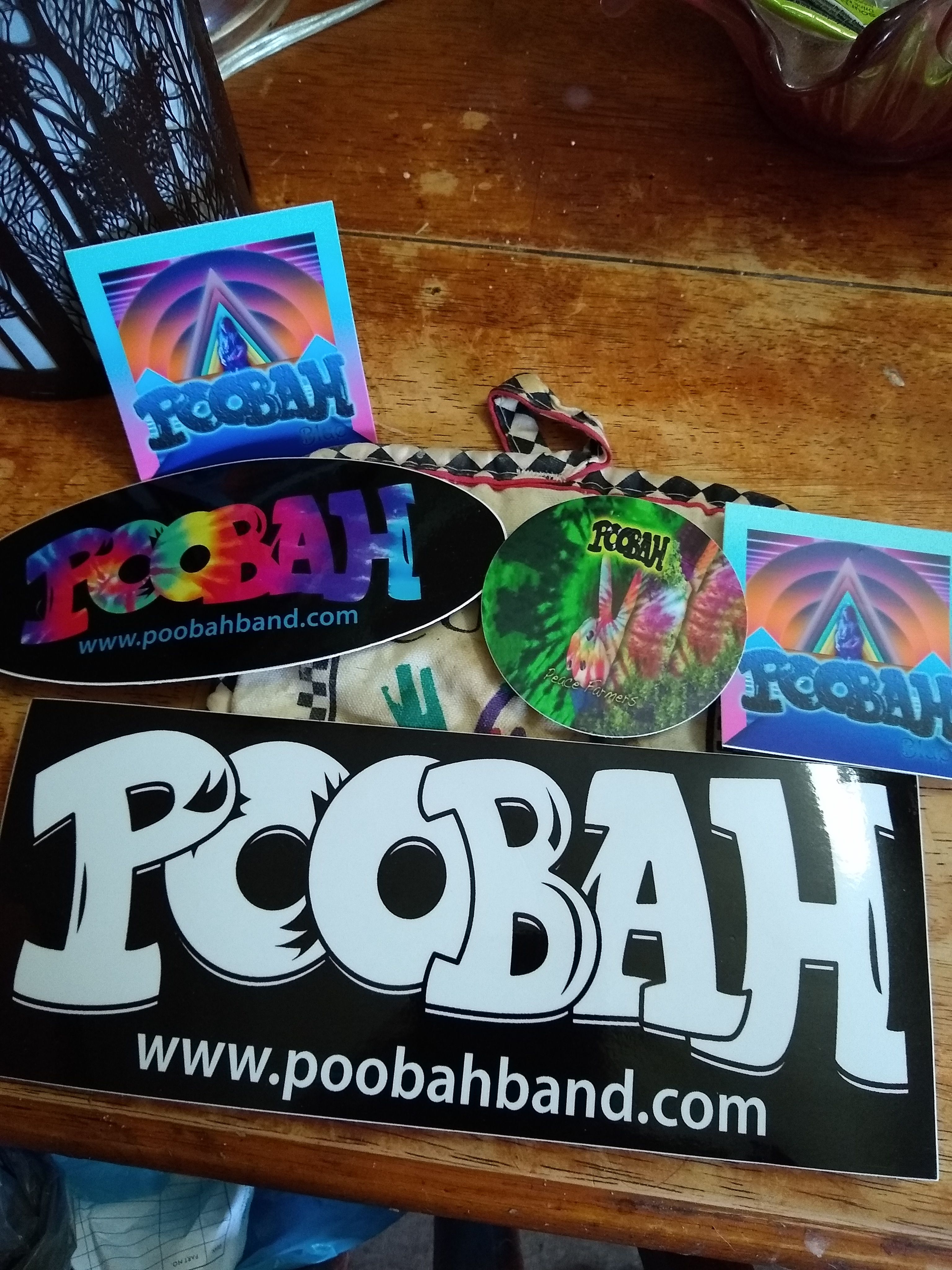 Hey you! Did you know POOBAH has 14 CDs out? There are more waiting to be released, or as we
say "in the can". 
Photo: Jim in Cleveland 
Photo Credit: Brian McPherson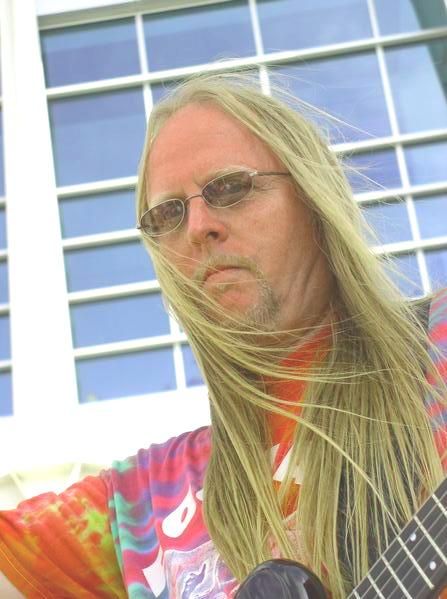 Poobah Drummer Mike Fortino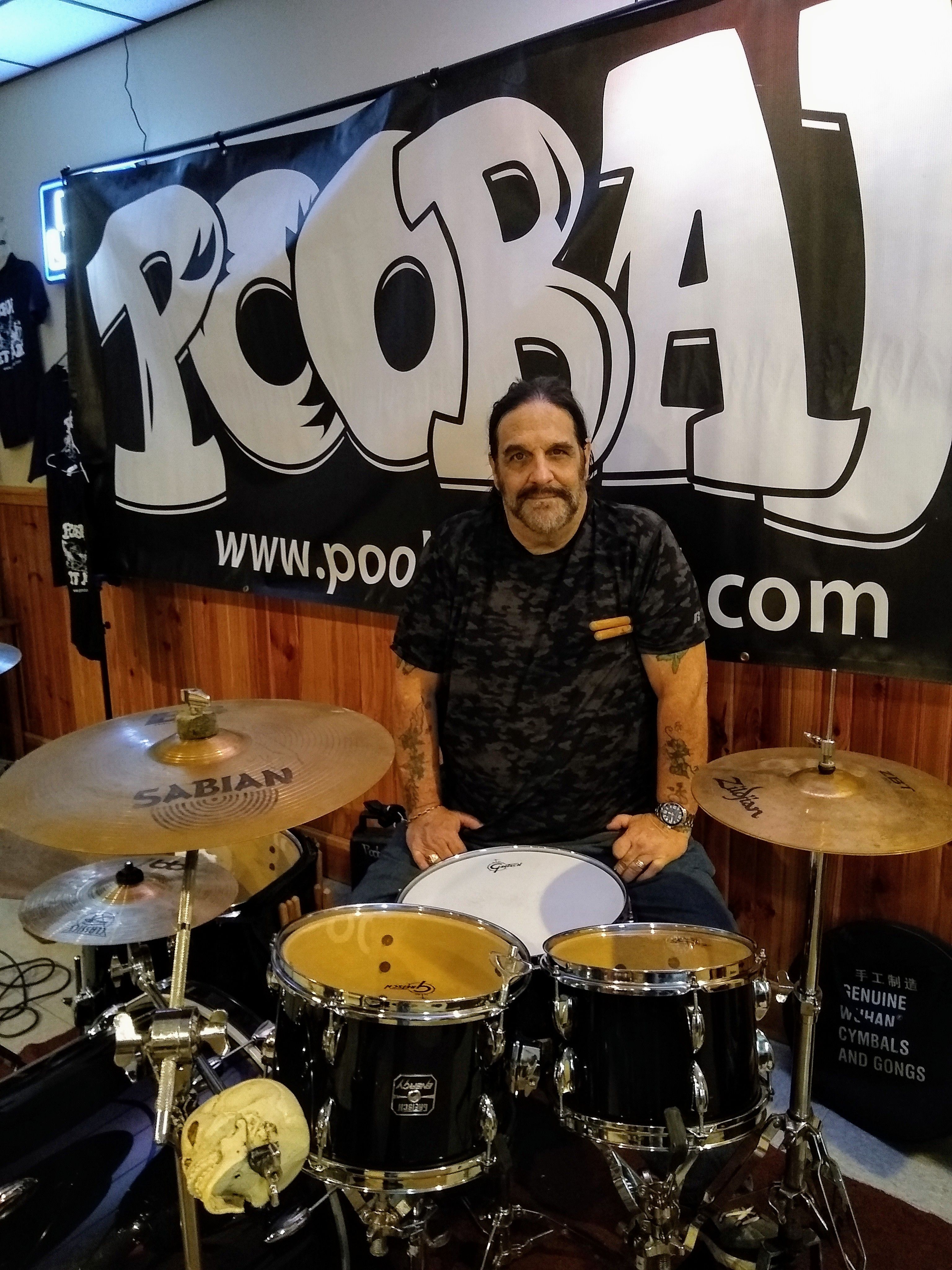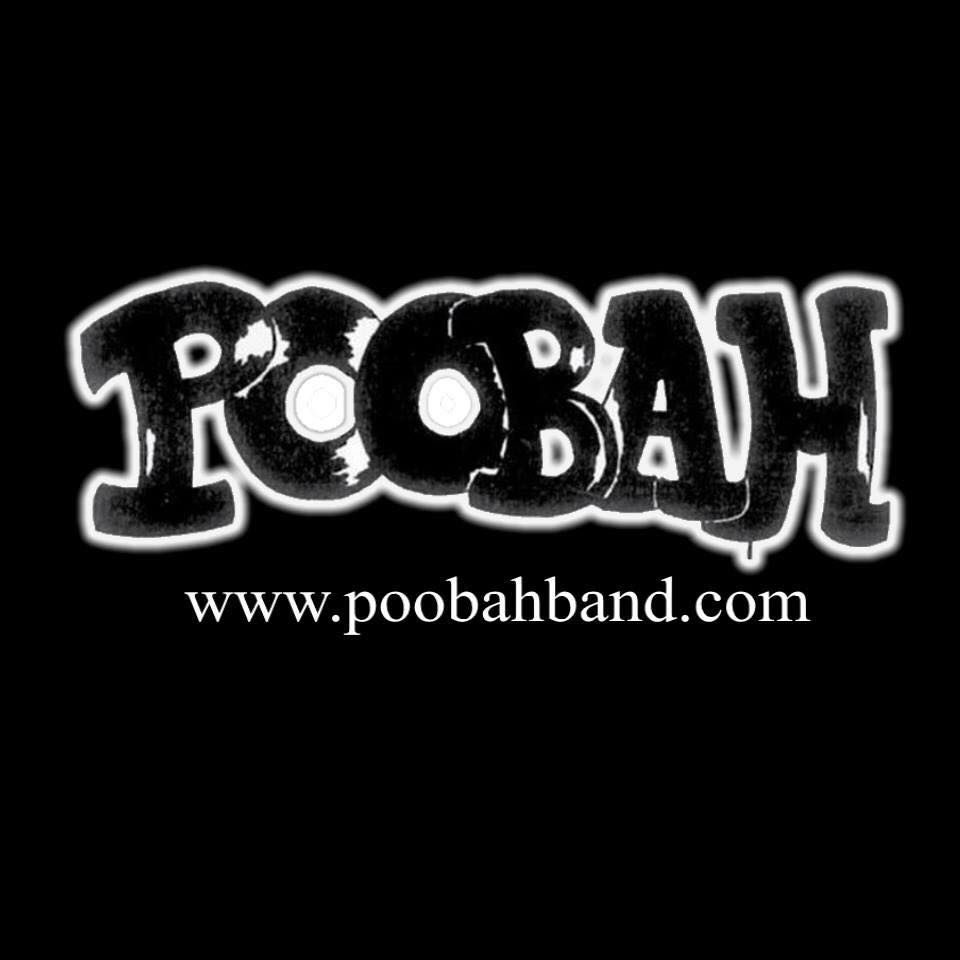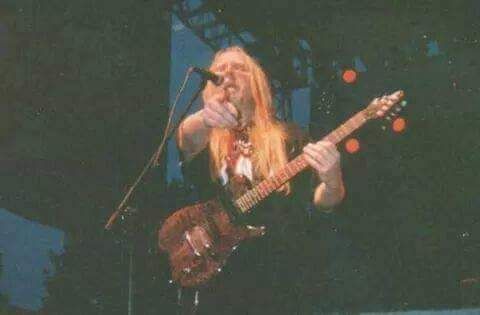 US Rock Comic by Larry Blake (Kiss,Beatles Comics)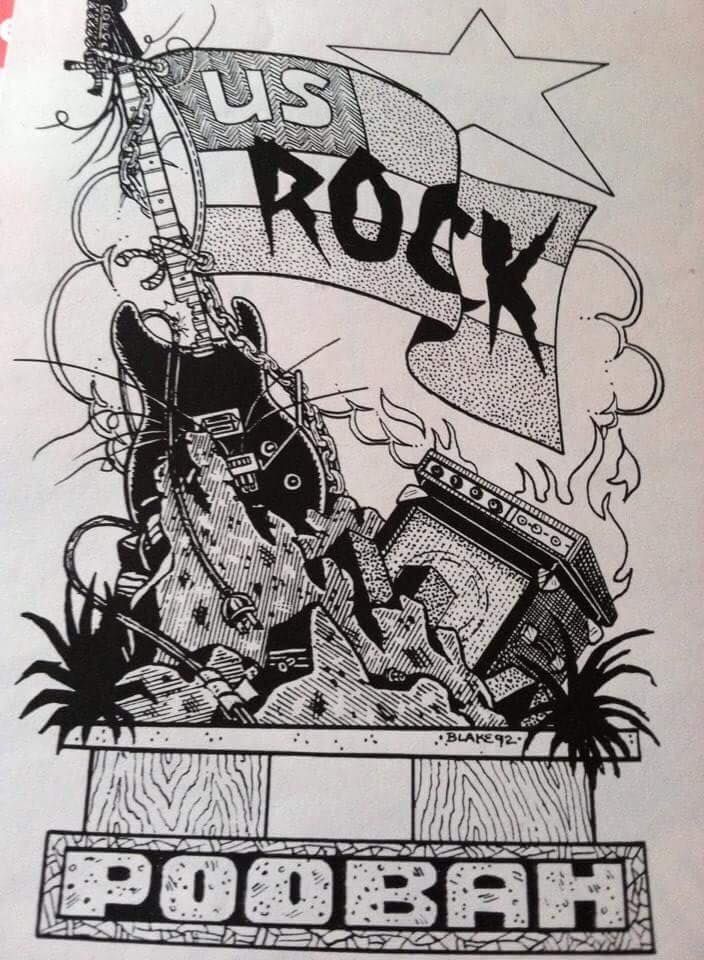 Comics below from Ariane Eldar Comics(Germany available on Amazon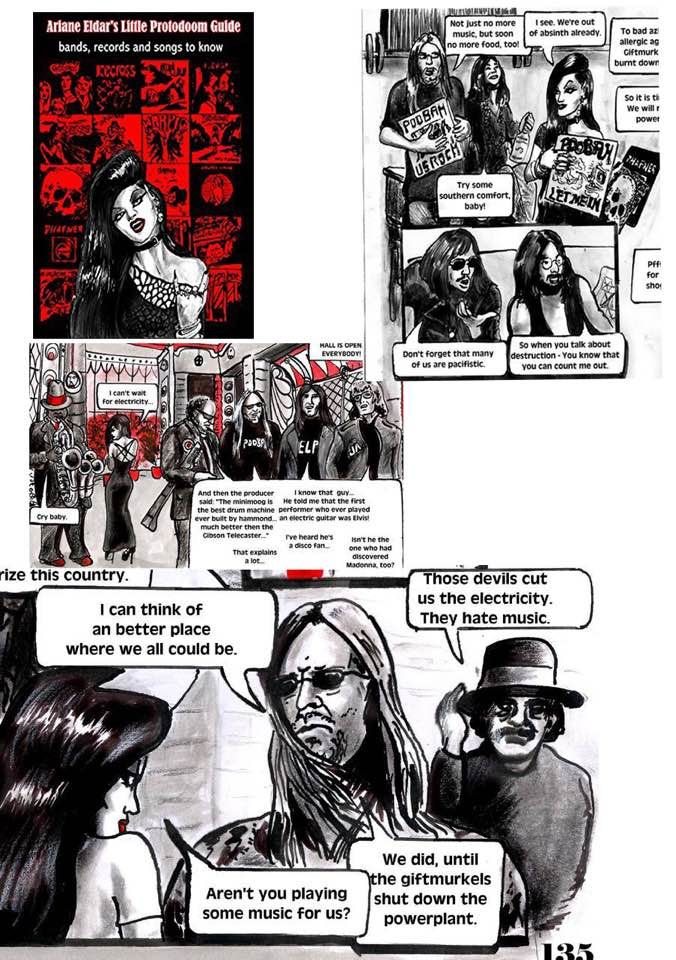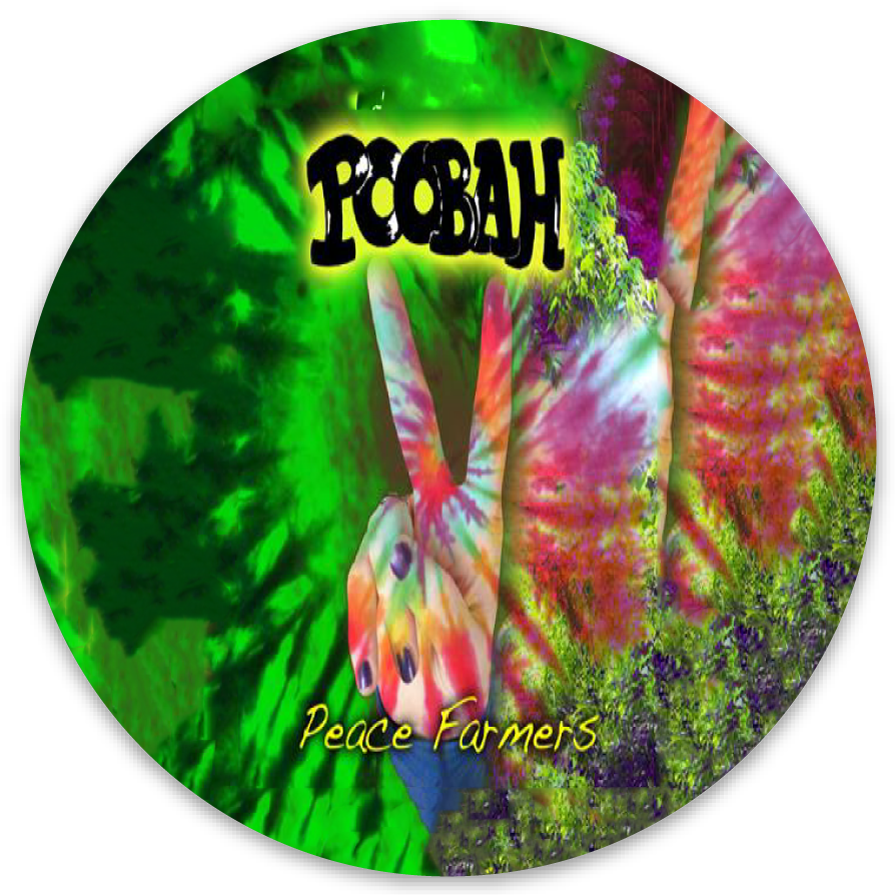 Sticker art by Shayne Hiles
Check out all the pages for lots of good history,
and info and photos of POOBAH
There is Lots of information from Decades of making 14 Poobah albums, and playing thousands of live shows!
We have had a lot of cool things happening for POOBAH, and will have more great News soon !
.....( Links are at the TOP of this PAGE).....
If you come see us play Live, please introduce yourself to the band !
We like to make new friends, and yes we love to play Live, and go to the Recording Studio to record new albums ! We're Recording another new Album in 2019, and we're over half way done, with more brand new POOBAH Songs!
Do you want a Free POOBAH SONG?
New POOBAH song from our new CD BLUE ! "Intergalactic" 
Check it out! Everyone says it rocks!
 Please visit the Poobah Store Link here on this site (Top of Page).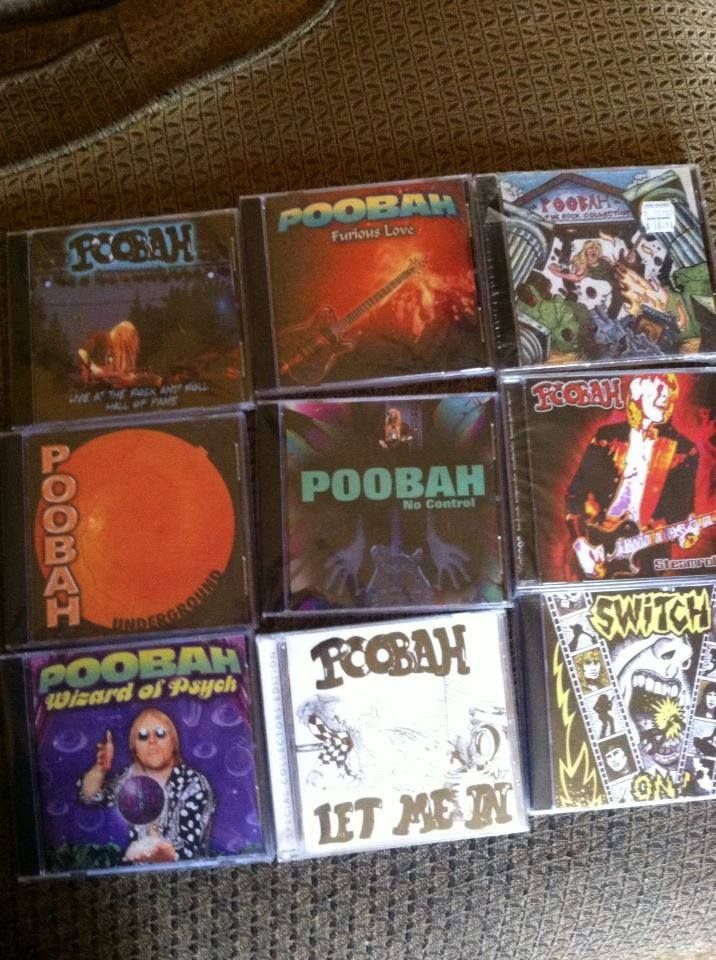 POOBAH Titles
now available on Vinyl -----
" Let Me In", and "US Rock",
so get your Copy of Poobah, and you can have it Autographed if you like. EMAIL Us for details on getting a copy.
Questions?  Email:   discrock@yahoo.com 
CDs $ 15 each & Autographed if you like.
(Other Item Prices on Store Link)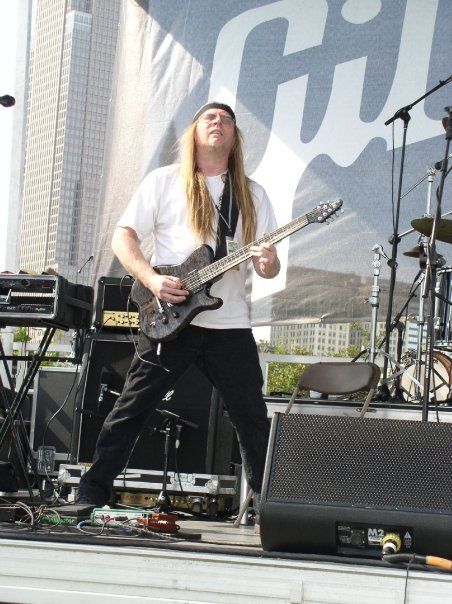 Jim Poobah Gustafson  at The Cleveland Rock & Roll Hall of Fame, where POOBAH has played a record 12 times !
We even have a Live POOBAH Album recorded there, at the Cleveland Rock & Roll Hall of Fame !
We had a lot of fun, and we love to play live.
Jim Poobah Gustafson in photo with Jefferson Airplane/Hot Tuna guitarist Jorma Kaukonen at Fur Peace Ranch in Ohio. Jorma put guitarist Jim on the cover of his Newsletter at Fur Peace Ranch !
New POOBAH Studio recording! NEW ALBUM for 2018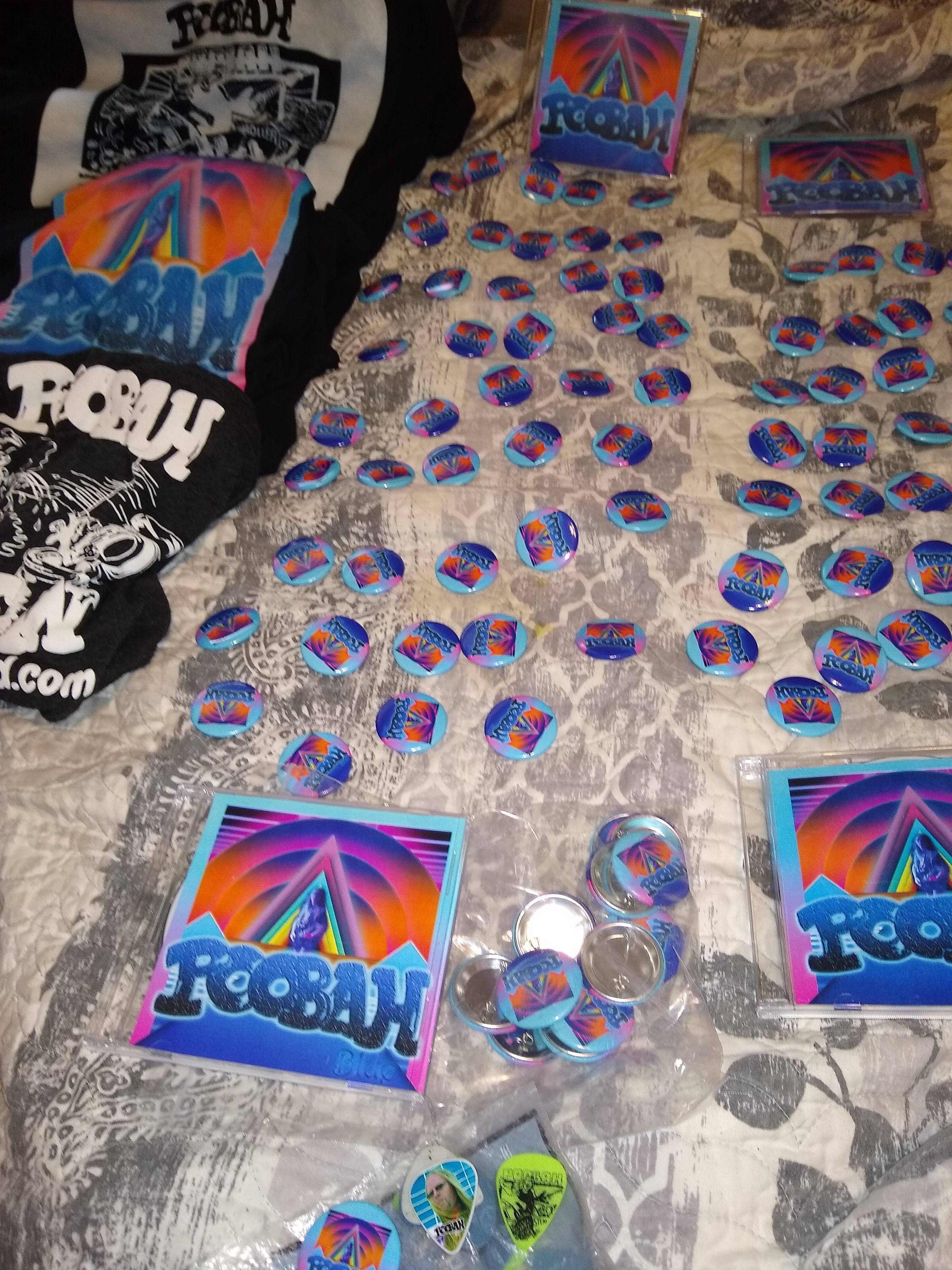 POOBAH Album "BLUE" available now.
Over 71 Minutes of NEW rockin' songs.
Want a Copy ? Stickers and Badges ,too.
CDs are $15 Each. Autographed by Request
USA Shipping $5, for up to 2 CDs.
(Some Vinyl Titles by email)
Request to  discrock@yahoo.com
Here's another: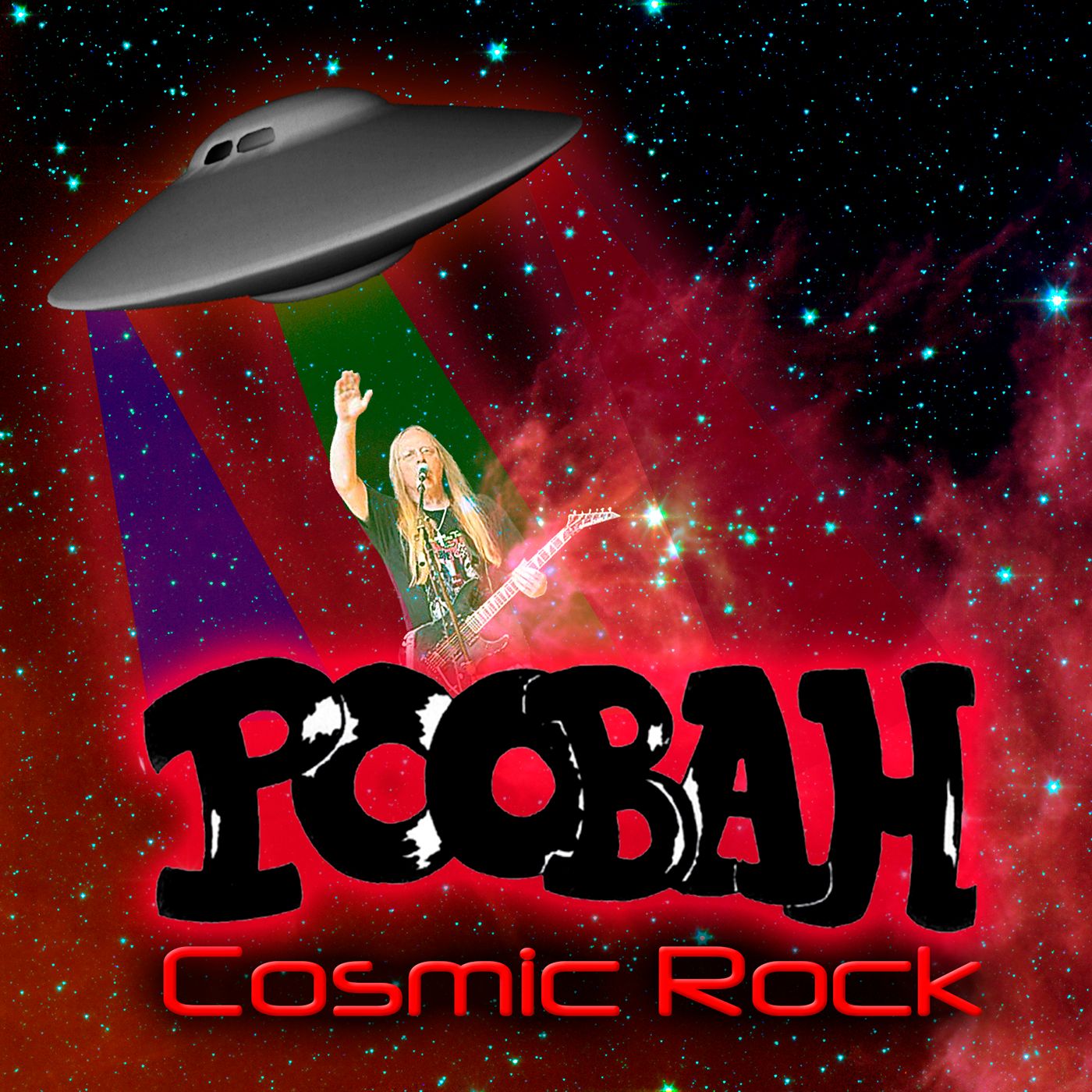 Another recent Studio Album (a long one too), POOBAH "Cosmic Rock" album available now! Some really cool lyrics on this one,
 and you know we are going to rock out on GUITARS!!! Guitar rock rules !
Want a copy? BUY IT NOW  CD $15
   Also POOBAH Downloads on Apple iTunes, Google Play

POOBAH - Rock band with 14 albums out worldwide.
Rolling Stone Magazine choice for Top 10 album Reissue of the year!
Great live show and fun times !
Vinyl Reissue (2 Record Set) of Let Me In and US Rock now available, (Also on CD or Download) get a copy ORDER by Private Message Email: 
To Order Use Buy Now buttons or send Email to :  discrock@yahoo.com 
( We take PAYPAL for all orders )
For other Payment methods, Booking, or Other Questions, EMAIL the Band:   discrock@yahoo.com   
If you want you can Download POOBAH at iTunes, Google Play, Amazon, CD Baby, more
CDs $15  Each (Shipping by area) $5 in USA.
Email to Ask us for Outside the USA Shipping prices.
 NEWS NEWS NEWS NEWS NEWS
NEWS: POOBAH NEWS........
POOBAH has a song in new 2018 Hollywood Movie JOSIE starring Sophie Turner from Game of Thrones/XMen, and Dylan McDermott from American Horror Story. Song is "Enjoy What You Have " written by Jim Poobah Gustafson, out now on RedBox and Amazon.
POOBAH now on all Nationwide JUKEBOXES ! Play us at your local spot !
 Poobah has a song in recent TV Series GRAVES Episode 6, starring Nick Nolte (Nominated for a Golden Globe) out now on EPIX/Lionsgate. "Enjoy What You Have " written by Poobah guitarist Jim Poobah Gustafson

Also, One Poobah song in new Hollywood Movie BETWEEN US 2016 starring gals from Breaking Bad & Will & Grace. Also guy from Superstore. Now on NETFLIX !
Poobah song "Frustration" included in the Limo Scene, also written by Jim. POOBAH available on Apple iTunes, Google Play, Amazon, Microsoft, more, now.
Ed O'Neill from Modern Family/Married With Children ,and Boxing Champion Ray Boom Boom Mancini have a Movie with 5 POOBAH songs in the film. "Youngstown Still Standing" features 5 songs written by Jim Poobah Gustafson.
Reader's Choice issue in Classic Rock magazine (Europe), LA Weekly choice Five bands better than Ozzy and Black Sabbath 2013.Thousands of live shows played. Goldmine and the Cleveland Rock and Roll Hall of Fame called Poobah "The most collectible psych rock band in the world" A well oiled machine that has tons of talent, "Years ahead of their time" Cleveland Scene .
 Guitarist Jim Poobah Gustafson recorded with Jimi Hendrix bassist Billy Cox,in Memphis. Billy Cox recently told Guitarist Jim Poobah Gustafson, that "Poobah CDs were Incredible , and that  Jim was one of the most talented people he knows " Thanks ,Mr. Last Gypsy Standing (Bassist for Jimi Hendrix)!
POOBAH  shared the stage as 2nd guitar with Blue Oyster Cult original member Joe Bouchard (Godzilla !),at the Cleveland Rock and Roll Hall of Fame, and Jim Poobah Gustafson played for the Who's private party in Cleveland. 
New 2018 Release by Seattle Recording Artist TONY REED covers King Crimson, POOBAH, Cheap Trick ,Pentagram, Atomic Rooster,Slade,Iron Butterfly, more now out. POOBAH thinks it's cool that Tony chose a Poobah song, for his new release "The Chronicles of Heavy Rock Vol.1"
Poobah 2016 CD "Cosmic Rock" now at CD Baby, Apple/ iTunes, Google , Amazon, or get it right from us!
CHECK OUT OUR STORE here.  Get a copy . CDs, Vinyl, Tshirts, Stickers, Rocks, Custom Guitar Picks, more
Send an EMAIL message to us at: discrock@yahoo.com  & we will send you info & prices
(& for shipping outside USA)
Downloads: Apple iTunes, Google Play, CD Baby, Deezer, Spotify, WalMart Com, Sound Exchange, Amazon ,
all have POOBAH now.
 After years of recording Albums, performing Live shows that impress, with excellent skill levels on their instruments, Poobah has become a powerful force of well crafted music. Songwriter Jim Poobah Gustafson has recorded Hundreds of songs, and played Guitar on every POOBAH Album (at this time 14 different Poobah Albums ,have been released). Several more Unreleased Albums will see the light of day, soon. Recordings from the 70's, 80's, and new songs are waiting to be released.
Poobah just keeps on writing ,and recording new songs. POOBAH has a new Album coming in early 2020.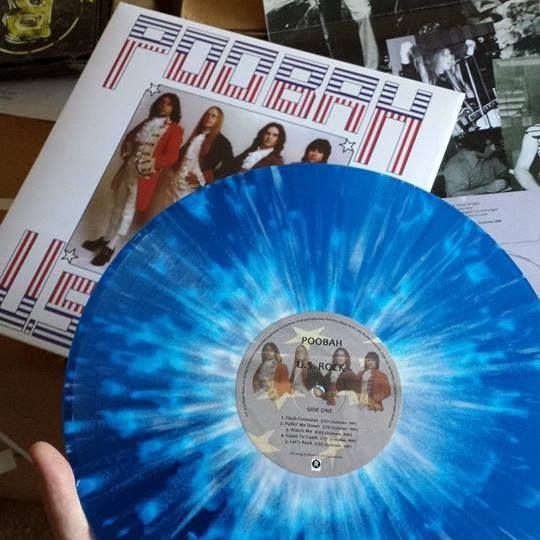 Another new album is in the works, but please check out the many releases Poobah has recorded, and released!
....................................................................
2020 Touring/Recording band :
Jim Poobah Gustafson-Vocals, Guitars, Harp, Bass, Songwriter
Lori Powers-Percussion, Vocals
Mike Fortino- Drums
Road & Stage Manager-David Harker
Techs: Mike K.
George Kelly
T. Smarr
Special thanks to these 3 excellent Bass Players (and Performers on live shows)- 
Kevin McIlvaine, Dan Tharp, Woody Hupp
and Special Thanks to Lori, Mike, David for their awesome talents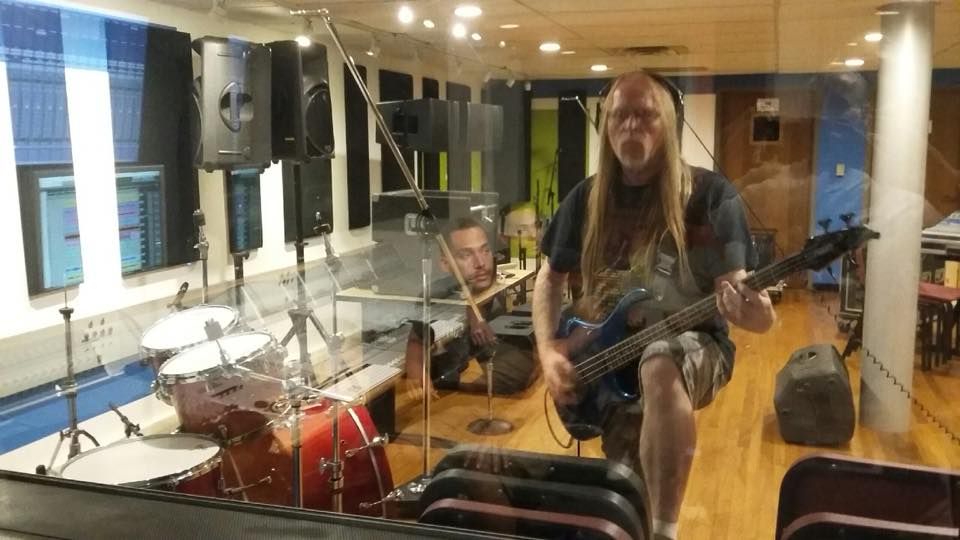 Our other Page on FACEBOOK:
Here's the ADDRESS to our FACEBOOK Page :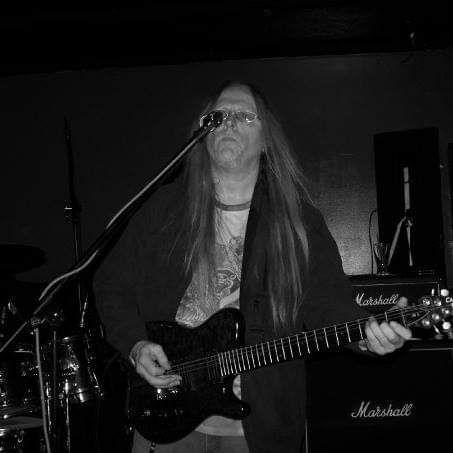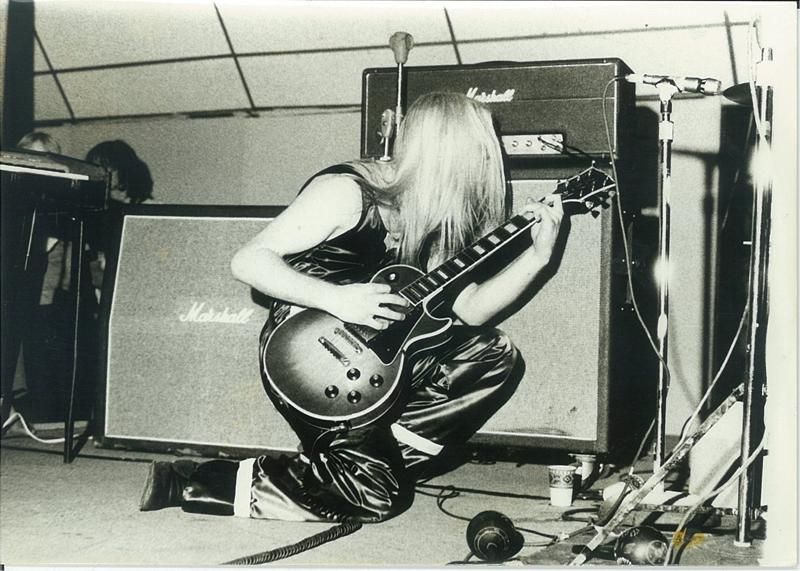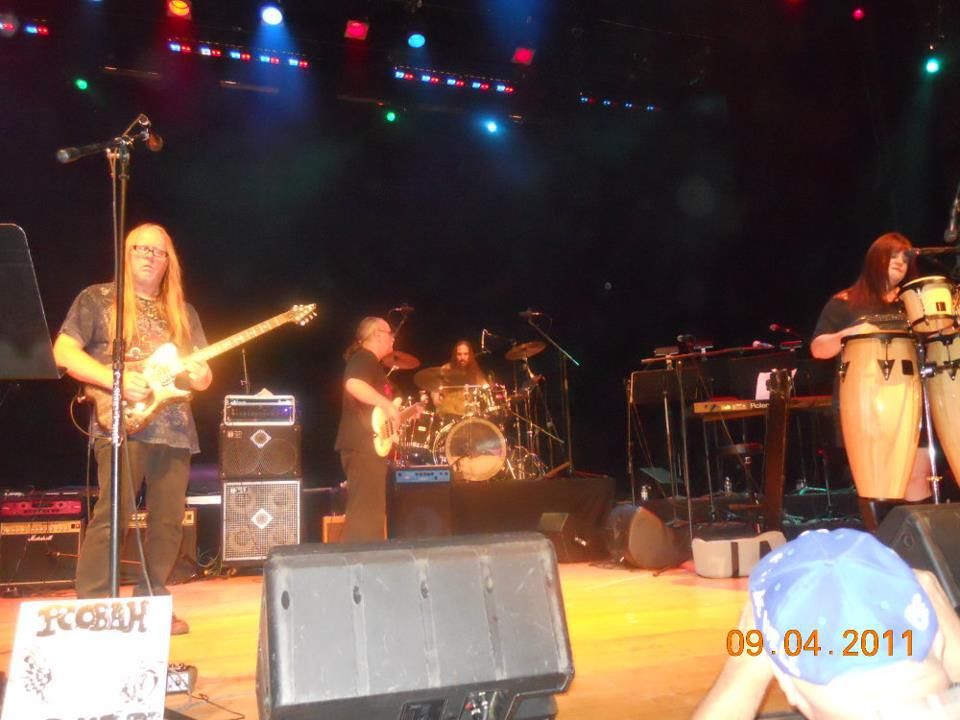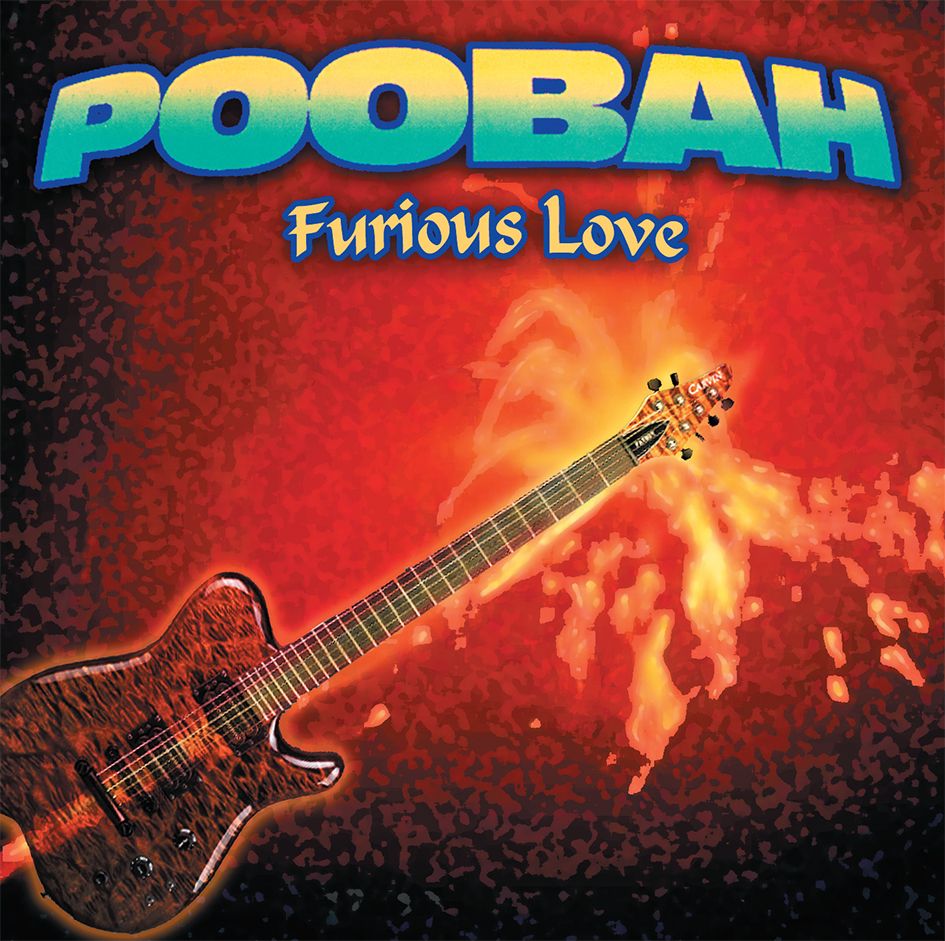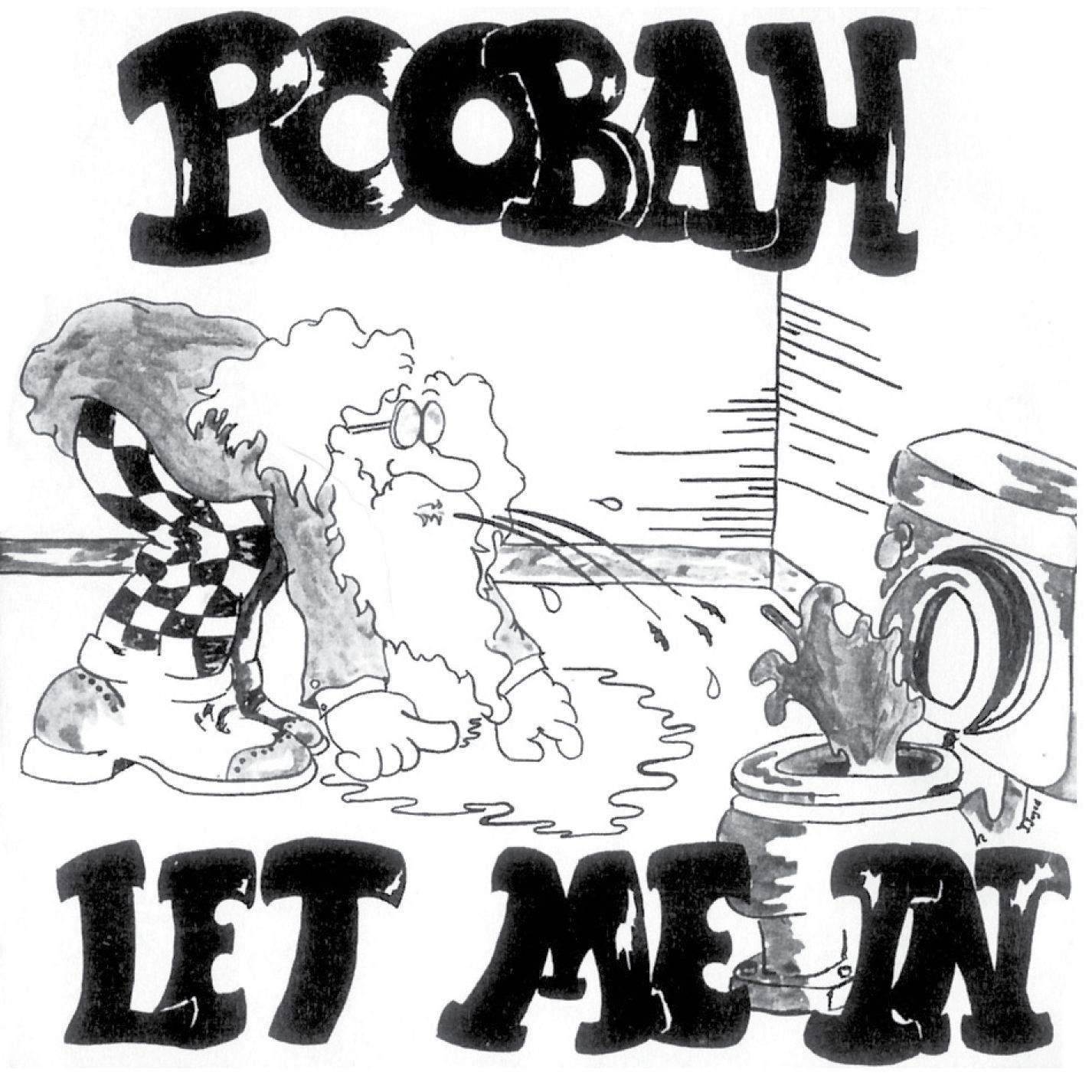 Check us out ! Try it, you might like it better!
Please sign our guestbook
Poobah